New deadliest cancer for kids surpasses leukemia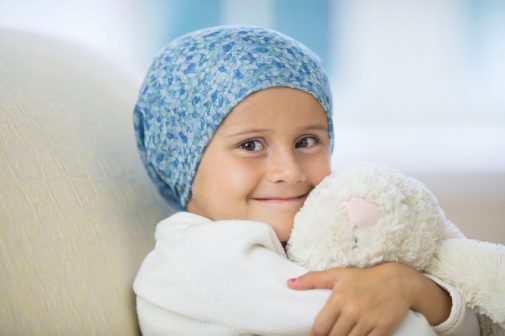 According to new federal data, brain cancer has surpassed leukemia, making the disease the leading cancer killer of children.
However, the National Center for Health Statistics says that this information comes with good news: brain tumors are not increasing, and leukemia is much less deadly than before. In fact, between 1999 and 2014, the death rate from cancer amid children and teens fell by 20 percent.
While brain cancer and leukemia still account for more than half of childhood cancer deaths, survival rates have remained flat for brain tumors, and improved treatments have increased the survival rate for leukemia.
"The reason these patients now face the highest mortality rates is because while other areas of research have made great strides in recent years, pediatric brain tumor research has not generated advances that have translated into meaningful clinical benefit for these vulnerable patients," said David Arons, CEO of the National Brain Tumor Society, in a statement on CDC's National Center for Health Statistics Report on Cancer Death Rates in Children & Adolescents.
Other pediatric physicians are confident these advances will lead to an even higher overall decrease in survival rates for pediatric cancer in years to come.
"New sub-classification of pediatric brain tumors based on genomic differences promises to lead to improved treatment for these children," says Dr. John Ruge at the Midwest Children's Brain Tumor Center (MCBTC).
The MCBTC, located at Advocate Children's Hospital in Park Ridge, Ill., is dedicated to improving the future of children with brain tumors. With this devastating disease as the leading cause of death among children with cancer, treatments and side effects can impact quality of life for the patient and affect the entire family.
The American Cancer Society says there are no known "lifestyle-related or environmental causes of childhood brain tumors," so it is important for parents to know there are not any preventative measures they could have taken to prevent their child from these diseases.
For more information or to support the families served at the Midwest Children's Brain Tumor Center, visit http://www.advocatechildrenshospital.com/ach-midwest-childrens-brain-tumor-center.
Related Posts
Comments
About the Author
Kelsey Sopchyk, health enews contributor, is a media relations coordinator at Advocate Health Care and Aurora Health Care. She earned her BA in journalism and mass communications from the University of Iowa. In her spare time, you can find Kelsey tending to her plant children, trying new sushi restaurants in Chicago and cheering on the Cubs.