7 natural remedies to fight depression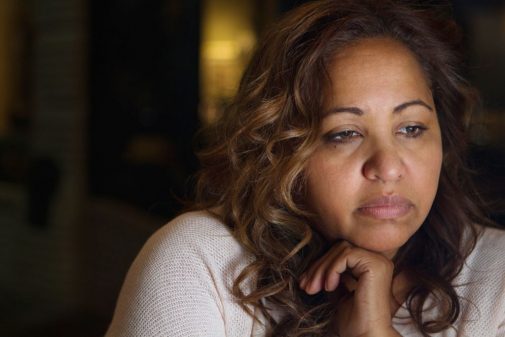 It's the holiday season, a time of year when most people are celebrating with family and friends. Social calendars are filling up, and red and green décor dots doorways, windows – even clothing. But many also battle a feeling of sadness during this time of year.
"People may experience more sadness around the holidays due to loneliness," says Dr. Ebony Lawson, a hospitalist at Advocate Trinity Hospital in Chicago. "Holidays can often trigger the memory of lost family members or friends. In addition, the most popular holidays (Christmas, Thanksgiving, New Year) occur in the late fall to winter. That's the time of the year when people may be experiencing sadness due to a disorder called seasonal affective disorder (SAD), which is essentially sadness due to limited sunlight."
Unlike SAD, which usually dissipates with the winter months, depression can strike at any time and persist. The National Institute of Mental Health defines it as a mood disorder that lasts at least two weeks and is severe enough to interrupt daily activities.
More than 300 million people live with depression, often characterized by these symptoms:
Fatigue and decreased energy
Insomnia, especially early-morning waking
Excessive sleep
Persistent aches or pains, headaches, cramps or digestive problems that do not ease even with treatment
While medication is an effective treatment option for depression, Dr. Lawson says natural remedies such as herbs may present an alternative when used correctly. She cautions, though, as herbs and supplements can be dangerous when used incorrectly, and some may even have serious to life-threatening interactions if taken in conjunction with other common medications.
To be safe, Dr. Lawson suggests patients consult with a physician prior to starting any of the following herbal supplements, which have varying degrees of effectiveness for someone dealing with depression:
This shrubby perennial plant with bright yellow flowers is often used to treat depression. Dr. Lawson says this herb seems to have the most research backing its effectiveness.
Chamomile or camomile is the common name for several daisy-like plants of the family Asteraceae that are commonly used to make herb infusions which serve various medicinal purposes. "Chamomile has been shown with research to reduce depression and anxiety,'' says Dr. Lawson. "It also is likely the supplement with the least amount of interactions with other medications."
Lavender is an herb, and the flower and oil are used to make some medications which may be used to treat restlessness, insomnia, nervousness and depression. Dr. Lawson says there is no long-term data on its effectiveness with treating depression, but short-term data looks promising.
Saffron is a spice derived from the flower of Crocus sativus, commonly known as the "saffron crocus." Dr. Lawson says the data on saffron is limited in early research, but it appears promising.
SAMe or S-adenosylmethionine
SAMe is a molecule that is formed naturally in the body. It can also be made in the laboratory. SAMe is involved in the formation, activation or breakdown of other chemicals in the body, including hormones, proteins, phospholipids and certain drugs. "SAMe shows mixed results, but it may work to increase dopamine levels," Dr. Lawson says.
The heart health benefits of omega-3 fatty acids are widely reported. These essential fats may be good for relieving symptoms of depression, too. "Some research shows they may work best in conjunction with antidepressant medication," Dr. Lawson says.
5 HTP or 5-Hydroxytryptophan
(5-HTP) is a chemical the body makes from L-tryptophan or tryptophan, a protein building block. 5-HTP may help elevate your brain's serotonin level. "This is a precursor of the neurotransmitter serotonin (one of the primary neurotransmitters thought to be deficient in depression),'' Dr. Lawson says.
Related Posts
Comments
About the Author
health enews staff is a group of experienced writers from our Advocate Health Care and Aurora Health Care sites, which also includes freelance or intern writers.