Americans spend the most on this condition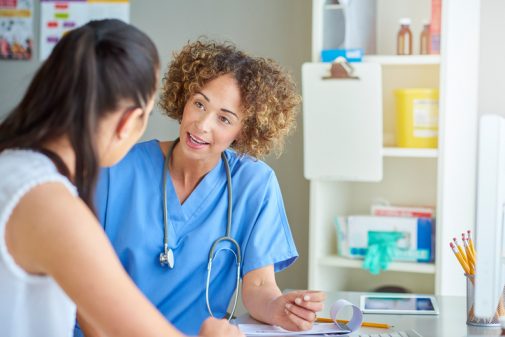 Talk about sticker shock.
Americans devoted $3.2 trillion – more than 17 percent of the entire U.S. economy – to health care spending in 2015. The number is so large it can be difficult to wrap your head around. (Take a quick detour here to visualize a measly $1 trillion.)
So on what, exactly, do we spend all this money?
Researchers who recently published a study in the Journal of the American Medical Association sought to answer exactly that, breaking down how patients and their insurers spent health care dollars by 155 distinct diseases and conditions.
Examining data from 2013, way back when personal health spending totaled just $2.1 trillion, they found that diabetes cost Americans more than any other single illness. Diabetes was responsible for $101.4 billion in costs, with the majority of spending on pharmaceuticals to treat the condition. Ischemic heart disease tallied $88.1 billion, while lower back and neck pain cost Americans $87.6 billion.
"The best way to save money on health care is to not have to use the health care system that much," says Dr. Tony Hampton, a family medicine physician with Advocate Health Care, who notes that several of the chronic conditions topping the list are usually preventable, including diabetes. "Diabetes patients who follow diet recommendations often get off their medications very quickly."
Americans need to spend more resources at the front end, educating people about diet and nutrition and how to stay healthy, Dr. Hampton says. "By doing that, we'll dramatically reduce the cost of care."
Below is a ranking of the top 15 conditions by cost. Since cancer was disaggregated into 29 separate conditions, none were among the most expensive.
Diabetes — $101.4 billion
Ischemic heart disease — $88.1 billion
Lower back and neck pain — $87.6 billion
Hypertension treatment — $83.9 billion
Falls — $76.3 billion
Depressive disorders — $71.1 billion
Oral surgeries, procedures and disorders—$66.4 billion
Sense organ diseases (cataracts, vision correction, adult hearing loss and macular degeneration) — $59 billion
Skin and subcutaneous diseases (cellulitis, sebaceous cysts, acne and eczema) — $55.7 billion
Pregnancy and postpartum care — $55.6 billion
Urinary diseases and male infertility — $54.9 billion
COPD — $53.8 billion
Hyperlipidemia treatment — $51.8 billion
Dental well care (general exams, cleanings, orthodontia, X-rays) — $48.7 billion
Osteoarthritis — $47.9 billion
Related Posts
Comments
About the Author
Adam Mesirow, health enews managing editor, is media relations director of Advocate Aurora Health. Securing high-profile media placements for more than a decade, he loves to tell a good story. Adam earned a Bachelor's degree in Public Policy from the University of Michigan. He lives in Chicago and enjoys playing sports, reading TIME magazine and a little nonsense now and then.