Can you train yourself to need less sleep?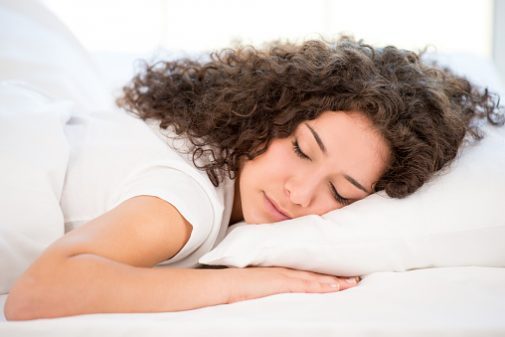 It seems almost everyone is doing more with less. Less resources at work, less disposable income at home, less free time to do the daily tasks of life. But can you survive on less sleep to get more done?
Maybe, claims new research from sleep specialist Jim Horne, but it's not right for everyone. Horne, a sleep expert and former director of the Sleep Research Centre at Loughborough University in England, found in his research that people can cut down on their regular sleep, provided they do it gradually and incorporate a short daily nap.
In one study he conducted, he asked people who were used to getting seven to 8.5 hours of sleep a night, to push back their bedtime an hour during the first week and 1.5 hours for the following three weeks, but not change their wake-up time. He found these volunteers were able to get the high-quality of sleep they needed to successfully function on just 6.5 hours of sleep a night.
Horne cautioned that this only works when people felt that their initial amount of sleep was enough.  Those who already felt tired during the day, would not do well to decrease the amount of time they slept each night, he explained.
"I'm not advocating people get less sleep, but I'm advocating that people should not worry so much about not getting enough sleep," Horne said. "Especially if you're not sleepy in the day and you're having a fulfilling wakefulness, then you are getting enough sleep irrespective of how much you're getting."
"The study does raise the topic of quality sleep, which is often as much or more important than the number of hours slept," says Dr. Krishna Sunkara, a pulmonologist and sleep specialist on staff at Advocate South Suburban Hospital in Hazel Crest, Ill. For a better chance of quality sleep, Dr. Sunkara recommends:
A quiet, dark and cool room
Keeping a pad and paper handy to jot down thoughts that wake you up at night
Exercising in the morning or afternoon, but normally not within three-four hours before bedtime (unless you know you don't have issues with evening workouts)
Skipping large, late-night meals – a small bedtime snack is fine
Avoiding alcohol two-three hours before going to sleep and caffeine within six hours of your bedtime.
"Sleep is essential to function properly and most adults really do need between seven and nine hours a night," says Dr. Sunkara. "In the short term, being sleep deprived can affect mood, concentration, reaction-time, the ability to clearly think through issues, and information retention. If sleep deprivation continues long-term, it can put you at higher risk for heart disease and stroke, diabetes, accidents, weight gain as sleep affects will-power, colds/flu, and depression and anxiety."
Dr. Sunkara recommends that if you feel you already get enough sleep and want some extra time in your day, try going to sleep just a half hour later or get up a half hour earlier and use that time for something you really enjoy, but don't often have the time to do.
"But, if you find yourself sluggish after a week of your new schedule, your body is telling you that the extra sleep is necessary," he says.
Related Posts
Comments
About the Author
Kate Eller was a regional director of public affairs and marketing operations for Advocate Health Care. She enjoys road trips, dogs, minimalism, yoga, hiking, and "urban hiking."