1 in 5 Americans suffer from this disease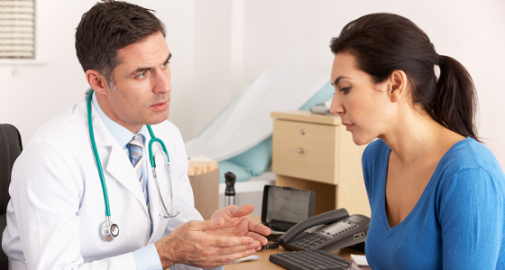 Did you know 20 percent of people in the U.S. experience reflux symptoms on a weekly basis? That's according to the National Institute of Diabetes and Digestive and Kidney Diseases.
But what are reflux symptoms, and how are they treated?
Gastroesophageal Reflux Disease, or GERD, is "an ongoing condition in which the contents of the stomach come back into the esophagus," according to the U.S. National Library of Medicine. It is generally referred to as "acid reflux" by many physicians.
Common symptoms of GERD include:
Heartburn, a burning, fiery sensation in the middle of your chest that occurs after eating and is followed by a bitter or sour taste
A cough or asthma symptoms
A hoarse or raspy voice
Treatments for GERD range from lifestyle changes to medicine to surgery, depending on the severity of your symptoms.
While medicines have been shown to relieve the heartburn associated with GERD, some do have side effects, and many patients are dissatisfied with this form of treatment. The results of traditional surgery for GERD have also been disappointing, and most people do not want to undergo an operation. For those looking for an alternative treatment for GERD similar to a surgical fix but without the invasiveness of an operation, a new procedure at Advocate Lutheran General Hospital in Park Ridge, Ill., may be able to help.
The procedure, called TIF, or transoral incisionless fundoplication, is considered the future for minimally invasive surgery for the treatment of GERD. It leaves no scars since it is an incisionless approach and also has a faster recovery time and less complications as compared to conventional surgery. Some patients have even undergone this procedure as an outpatient.
"While medications such as proton pump inhibitors (PPIs) and H2-blockers remain the mainstay of treatment for GERD, some people may be eligible for another option, which is endoscopic treatment for GERD, or TIF," says Dr. Kenneth Chi, medical director of the G.I. Lab and gastroenterologist at Lutheran General. "However, TIF is not for everyone. An ideal candidate is someone with a BMI < 32 and younger patients who have minimal other medical problems and respond to medical treatments but can't seem to get off of the medications without symptoms."
To date, more than 18,000 TIF procedures have been performed worldwide.
If you are interested in learning more about TIF or want to check your eligibility, consult your Advocate gastroenterologist.
Related Posts
Comments
About the Author
Jacqueline Hughes is a former manager, media relations at Advocate Aurora Health. Previously, she was the public affairs and marketing manager at Advocate Lutheran General Hospital in Park Ridge, IL. She earned her BA in psychology at Stanford University in Palo Alto, California. Jackie has 10 plus years experience working in television and media and most recently worked at NBC 5 in Chicago. In her free time, she enjoys swimming, going to the movies and spending time with her family.