More women are living with the most serious form of breast cancer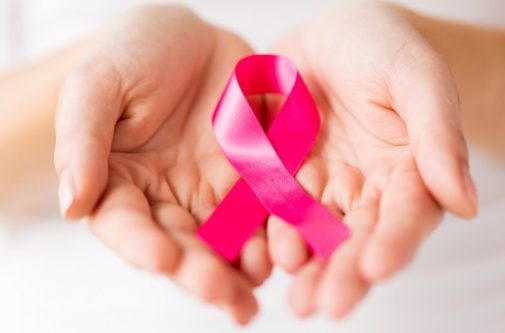 The number of women in the U.S. living with breast cancer that has spread throughout the body is growing – but that may not be as bad as it sounds.
More and more women across the country are living with distant metastatic breast cancer, the most severe form of the disease, according to a new study at the National Cancer Institute.
"Metastatic breast cancer is cancer that has spread outside of the breast, most commonly to the lymph nodes in the axilla, bone, brain, liver and lung," says Dr. Gale England, breast surgeon at Advocate Good Samaritan Hospital in Downers Grove, Ill.
The researchers estimate that the number of women living with the cancer increased by 17 percent from 2000 to 2010, projecting the number will increase by another 31 percent by 2020.
However, the female breast cancer death rate declined by 38 percent from its peak in 1989 to 2014 due to improvements in early detection and treatment, according to the American Cancer Society.
Similarly, the National Cancer Institute chalked up at least part of the growth in number of women with distant metastatic breast cancer to improvements in treatment and awareness, as well as the aging U.S. population. Old age is one of the contributing factors to breast cancer, including weight gain, postmenopausal hormone use, physical inactivity and alcohol consumption, among others.
Still, both the median and five-year relative survival for women initially diagnosed with metastatic breast cancer is improving, especially among younger women.
The researchers said the study documented the increased needs for services and research to treat the disease.
Dr. England says the treatment and diagnosis of breast cancer has become much less invasive over the last several decades.
"Thirty to 40 years ago, all women would have a mastectomy, but now, more patients are treated with lumpectomy," she says. "We can now send the tumor tissue for additional testing to see if chemotherapy would be helpful. Oftentimes, those who would have gotten chemo five years ago now find they won't need it."
Related Posts
Comments
About the Author
Nathan Lurz, health enews contributor, is a public affairs coordinator at Advocate Good Samaritan Hospital. He has nearly a decade of professional news experience as a reporter and editor, and a lifetime of experience as an enthusiastic learner. On the side, he enjoys writing even more, tabletop games, reading, running and explaining that his dog is actually the cutest dog, not yours, sorry.