Love sleeping in? Here's how it's affecting your health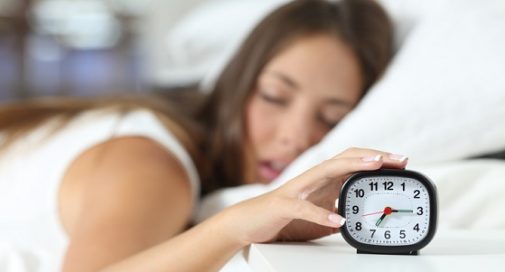 Many people look forward to the weekends when they can sleep in to make up for lost time during the week. But researchers say doing this could impact your health.
New research presented at SLEEP, the annual meeting of the Associated Professional Sleep Societies, studied more than 900 people's sleeping habits, health history and overall well-being from Sleep and Healthy Activity, Diet, Environment, and Socialization (SHADES) study data. The study found that for every hour of "social jet lag," there is an 11 percent increase in the chance a person will suffer from heart disease. The study also found that social jet lag is associated with poorer health, worse mood and an increase in sleepiness and fatigue.
What is social jet lag? It's when your body's internal sleep clock and your sleep schedule differ due to sleeping less during the week and going to bed and sleeping later on the weekends.
"Not only should you be getting an adequate amount of sleep every night, but ideally, you should try to keep the same sleep regimen every night of the week, too," says Dr. Yelena Tumashova, a sleep medicine specialist at Advocate Lutheran General Hospital in Park Ridge, Ill. "Getting a balanced amount of sleep is an important part of your overall health. Research has linked sleeping longer amounts of time with depression, impaired fertility and higher risk of obesity, diabetes, heart disease and stroke."
The Sleep Foundation recommends that adults should ideally get seven to nine hours of sleep every night to support optimal health.
Are you having trouble sticking to your sleep schedule? Sleeping too much or too little could be a sign of sleep related disorders. Here are ten tips from the Advocate Sleep Center to help you get a restful night of sleep tonight.
Related Posts
Comments
About the Author
Marrison Worthington, health enews contributor, is a public affairs and marketing manager at Advocate Christ Medical Center in Oak Lawn, Illinois. She is a graduate of Illinois State University and has several years of global corporate communications experience under her belt. Marrison loves spending her free time traveling, reading organizational development blogs, trying new cooking recipes, and playing with her golden retriever, Ari.