Is your diet linked to the most deadly form of cancer?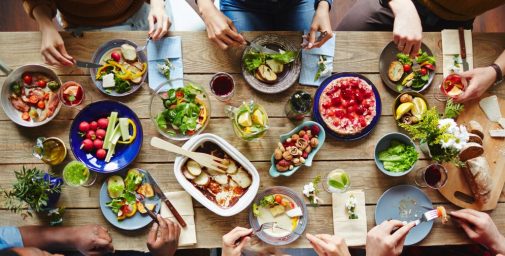 Lung cancer is the most deadly type of cancer for both men and women, according to the Centers for Disease Control and Prevention.
In fact, approximately one out of every four cancer deaths is from lung cancer. But did you know non-smokers can get lung cancer, too? And new research has linked another risk factor to the deadly disease.
The study compared adults and their consumption levels of fats. Researchers found that people whose diets were comprised of the most fat and saturated fats were 14 percent more likely to get lung malignancies. The correlation was similar for smokers, current and former. A high fat diet for this group was associated with a 15 percent increase in their risk.
"Specifically, our findings suggest that increasing polyunsaturated fat intake while reducing saturated fat intake, especially among smokers and recent quitters, may (help prevent) not only cardiovascular disease but also lung cancer," said study co-author Danxia Yu of Vanderbilt University Medical Center, in a press release.
Experts are not surprised by the findings.
"Diets high in saturated fat have been linked to many cancers," says Dr. Michael S. Vercillo, a thoracic surgeon at Advocate Lutheran General Hospital in Park Ridge, Ill. "It is not surprising to have a link to lung cancer. As part of a healthy lifestyle, all people should eat a diet low in saturated fat."
Still, Dr. Vercillo says more work needs to be done to truly prove cause and effect when it comes to diet and lung cancer.
"So many factors go into developing a cancer, especially in an organ like the lung, it is difficult to prove a direct causality," he explains. "Again, as part of a healthy lifestyle, people should be eating a well-balanced diet low in saturated fat. This will decrease their risk for many health problems."
Dr. Vercillo also recommends that all his patients exercise, avoid second-hand smoke, limit exposure in heavily polluted areas or times with high air quality index and avoid inhalation of chemicals and dust during times like cleaning or work.
"I think the message to emphasize here is that while, yes, non-smokers get lung cancer, there are many factors that go into developing any cancer, and diet is one of them," he explains.
Concerned about your risk for lung cancer?
Our Lung Health Assessment will help you identify your risk factors and determine whether a lung cancer screening is right for you.
For patients who are identified as high risk, Advocate Lutheran General Hospital offers a Lung Screening Program to help identify lung cancer early.
Related Posts
Comments
About the Author
Jacqueline Hughes is a former manager, media relations at Advocate Aurora Health. Previously, she was the public affairs and marketing manager at Advocate Lutheran General Hospital in Park Ridge, IL. She earned her BA in psychology at Stanford University in Palo Alto, California. Jackie has 10 plus years experience working in television and media and most recently worked at NBC 5 in Chicago. In her free time, she enjoys swimming, going to the movies and spending time with her family.