A new risk associated with cancer diagnosis?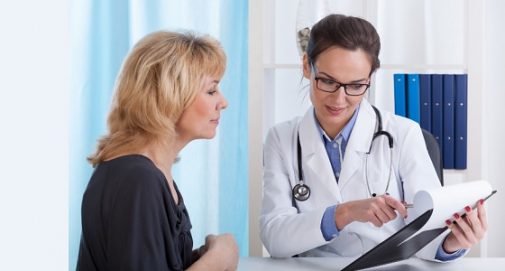 Did you know there will be an estimated 19 million cancer survivors in the U.S. by 2024 because of the continued improvements and breakthroughs in early cancer diagnosis and anti-cancer therapies?
While this is great news for the cancer community and offers hope to newly diagnosed patients, new research suggests a caveat — a new risk associated with a cancer diagnosis.
The study, led by a team at Weill Cornell Medicine in New York City, found patients who were recently diagnosed with cancer were at an increased risk for a heart condition called arterial thromboembolism. Arterial thromboembolism refers to a condition where blood flow to the heart is blocked by a clot that has moved from another part of the body.
The researchers examined data comparing medical records of more than 140,000 cancer patients to those without cancer. They found that cancer patients had twice the risk of the heart condition for the first six months of their diagnosis, as compared to the group of non-cancer patients.
"While the association between cancer and venous thrombosis (a blood clot that forms within a vein) is well established, the link between cancer malignancy and arterial thromboembolism had not been established previously, as the majority of the prior studies were based on case reports," says Dr. Marianna Krive, a cardio-oncologist at Advocate Lutheran General Hospital in Park Ridge, Ill. "However, this particular study utilized a large dataset to establish the parallels and specifically correlated the onset of this condition with an initial cancer diagnosis."
As an expert in the field of cardio-oncology, which focuses on establishing these type of connections between cancer treatment and escalated risk for certain heart conditions, Dr. Krive believes the findings show promise. The field focuses on these types of links in order to provide better preventive care to cancer patients and apply appropriate screening and treatment tools for them.
Some potential reasons for the increased risk and association for arterial thromboembolism may include:
Independent risk factors like the use of many effective cancer treatment drugs which can lead to damage
Radiation therapy which is a known risk factor for arterial thrombosis
Still, Dr. Krive cautions about drawing any firm conclusions about cancer causing arterial thromboembolism.
"There were several limitations to the study; most notably, it only proved an association and did not prove cause and effect," explains Dr. Krive. "In addition, all the patients studied were older than 66 years old and were Medicare patients. Thus the sample studied was limited and there could have potentially been independent factors at play."
Nevertheless, Dr. Krive agrees with the overarching message, "cancer patients should be aware of additional risks associated with cancer and cancer treatment and partner with specialists, namely cardiologists, to limit those risks and minimize any potential side effects."
"The specialty of cardio-oncology is here to help cancer patients survive and live longer happier lives post-treatment, no matter the additional hazards associated with that treatment," says Dr. Krive. "A cancer patient today does not want or need to become a heart attack or stroke patient tomorrow!"
Related Posts
Comments
About the Author
Jacqueline Hughes is a former manager, media relations at Advocate Aurora Health. Previously, she was the public affairs and marketing manager at Advocate Lutheran General Hospital in Park Ridge, IL. She earned her BA in psychology at Stanford University in Palo Alto, California. Jackie has 10 plus years experience working in television and media and most recently worked at NBC 5 in Chicago. In her free time, she enjoys swimming, going to the movies and spending time with her family.