These 27 medical problems are caused by a poor diet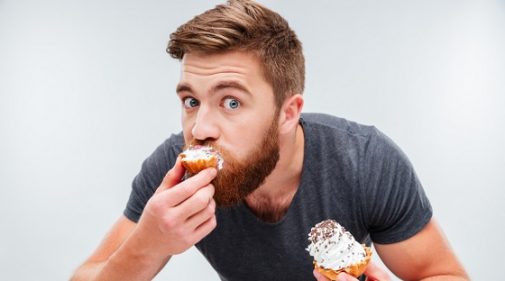 Obesity is now the number one cause of preventable death in the U.S., according to research presented at the 2017 Society of General Internal Medicine Annual Meeting.
For decades, smoking held the top spot, but researchers determined that obesity caused 47 percent more life years lost than tobacco.
"Smoking is well known to cause multiple health issues and has been banned in public areas like airports, hospitals and restaurants for years, so the number of smokers is decreasing. However, many people don't understand the correlation that an unhealthy diet and overeating has on overall health," says Dr. Claudia Tiwet, an internal medicine physician at Advocate Lutheran General Hospital in Park Ridge, Ill.
"The medical complications that result from poor eating habits (lots of junk food, fast food, processed foods and high-fat foods) and being overweight or obese, or even just carrying too much fat in your abdominal region, are not as widely known or understood," she says.
Dr. Tiwet names 27 medical issues that a poor diet/obesity is known to cause or is highly suspected to contribute to:
Hypertension (high blood pressure)
Alzheimer's Disease/Dementia
Coronary Heart Disease – learn your risk
Gall Bladder Disease
Respiratory Problems
Endometrial Cancer
Breast Cancer – learn your risk
Prostate Cancer – learn your risk
Colon Cancer – learn your risk
Dyslipidemia (an abnormal amount of lipids, or fat, in the blood)
Nonalcoholic Steatohepatitis (liver inflammation caused by a buildup of fat in the liver)
Insulin Resistance
Asthma
Hyperuricemia (an abnormally high level of uric acid in the blood)
Reproductive Hormone Abnormalities
Impaired Fertility
Adult Onset Diabetes (Type 2) – learn your risk
Depression
Anxiety
Low energy levels/fatigue
Tooth decay
Acne
Want to learn how to eat healthier? Try one of these three well-regarded diets based on what people need to eat more of:
The Mediterranean Diet has been linked to decreasing your risk for breast cancer, diabetes and dementia, among others.
The DASH diet, short for Dietary Approaches to Stop Hypertension, was developed by the U.S. Department of Health as an easy-to-follow approach to healthy eating designed to combat the nation's rise in high blood pressure, known as hypertension.
The MIND diet is directly aimed at Alzheimer's prevention.
Related Posts
Comments
About the Author
Kate Eller was a regional director of public affairs and marketing operations for Advocate Health Care. She enjoys road trips, dogs, minimalism, yoga, hiking, and "urban hiking."