Your medication could cause weight gain, and your doctor may not be thinking about it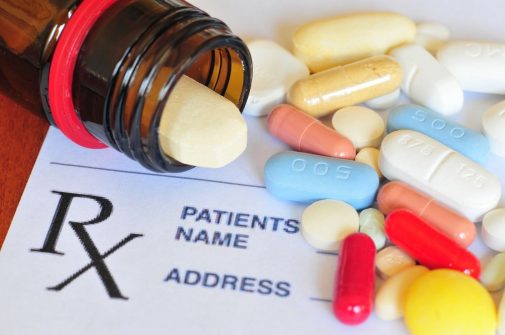 One of the biggest mistakes we make is to assume our trusted clinicians are experts on everything related to your health care.
When it comes to weight management, at the time of this posting, there are only 2,072 clinicians who are board certified by the American Board of Obesity Medicine. That's only a small fraction of the total number of physicians in the U.S. In fact, as of 2017, there are 923,308 U.S. physicians.
Therefore, it can be assumed that most physicians are not trained on the nuances of obesity medicine. So when you run into roadblocks related to achieving your ideal body weight, your clinician may not know precisely why or what is causing that roadblock.
Until more clinicians are trained on obesity management, taking personal responsibility for your health will help you assist your clinician in serving your medical needs better.
It can be disappointing to make the sacrifices needed to achieve your ideal body weight and still fall short of your personal goal. You've followed the right nutrition plan, exercised, reduced stress and even gotten 7-8 hours of sleep every night, yet you still have not reached your goal.
If that sounds like you, your next step may be to evaluate your medications. Consider reviewing the list of medications in this post to see if your medication is in a class that causes weight gain. If so, discuss this issue with your clinician. This may be the key to helping you break through that weight loss plateau you are facing.
Keep in mind, even your pharmacist, who is the medication expert, can't help you if they are not aware you are on a weight loss journey. So don't forget to ask them questions to determine if your medications may be a barrier to your weight loss goals.
Note of caution: If you take medications, they were prescribed for good reasons, and the benefits may outweigh any weight loss goals you may have. Also, remember that some medications have multiple benefits and may not have alternatives to choose from.
For example, beta blockers are used to treat hypertension but may also be used for congestive heart failure, coronary artery disease or atrial fibrillation (Afib). Therefore, controlling your Afib may be more important than stopping the medication that is causing you to gain weight. So make sure to talk with your clinician with an open mind to find the best path moving forward. Whatever you do, don't stop your medication until this discussion has occurred.
The information in this post is not intended to take the place of medical advice from a trained medical professional who knows your detailed medical history. Every person has unique medical issues that should be known to your medical provider. Readers are advised to consult a physician or other qualified health professional regarding treatment of any medical conditions. My goal is the create awareness which will lead to empowerment.
Dr. Tony Hampton, MD, MBA, CPE is Advocate Operating System Medical Director at Advocate Health Care. He currently works for Advocate Medical Group (AMG) as a family medicine physician, medical director, chair of AMG's Health Outcomes Committee, and Vice Chair of the Governing Council.
Related Posts
Comments
About the Author
Dr. Tony Hampton, MBA, CPE is Board Certified in Obesity Medicine and Family Medicine. He currently is the physician lead for Advocate's Healthy Living Program as well as Regional Medical Director for the South Region of Advocate's Medical Group. He is an inspirational public speaker, blogger, coach, and has authored a book entitled Fix Your Diet, Fix Your Diabetes. He has led multiple programs and works with AdvocateAurora to coach patients on their journey to achieve their health care goals by balancing nutrition, exercise, stress reduction, increased sleep, and needed medical interventions. He believes that a shift is needed in healthcare where we all work together focus on prevention and wellness. He is married and a father of two college-aged boys.