Here's how your job satisfaction is affecting your health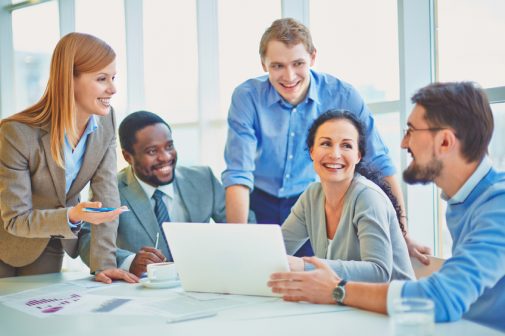 Bright-eyed and bushy tailed as you head into work? Or does a case of the Mondays have you begging for hump day?
Less than a third of U.S. employees felt engaged in their jobs in 2015, according to a Gallup poll. And study after study suggests that how satisfied you are at work can have a significant impact on your physical and emotional health.
Dr. Tony Hampton, a family medicine physician with Advocate Health Care, which was just named one of Chicago's Top Workplaces by the Chicago Tribune, says there's no question that stress and happiness levels associated with your job can have a tremendous impact on your overall well-being.
"If you're doing what you like to do," Dr. Hampton says, "and you have someone at work who encourages your development and gives weight to your opinions, that can affect not only your performance but your happiness and health in a positive way."
When it comes to your body's reaction to a negative work environment, however, he likens the impact to that of the fight-or-flight response.
"If you need to run from a lion, but you can't because the lion is your job, or your boss, or inefficiencies around you, that can lead to a host of health issues. Physiologically, if you're unhappy at work, that increases your stress levels," Dr. Hampton says. "And when the body is stressed, it produces the hormone cortisol, which leads to the production of sugar, and gets stored in the body as fat, increasing the risk of diabetes. It also leads to insulin production, which can cause inflammation, and over time, these factors can result in more serious health issues like heart disease and stroke."
Research out of The Ohio State University that tracked workers from the age of 25 through 39 shows other health problems can stem from a bad work environment, too. Those with lower levels of job satisfaction were more likely to report sleep problems, depression and excessive worry, and had lower scores on tests of overall mental health.
"When employees feel safe, comfortable and cared about," says Sarah Katula, an advanced practice nurse in psychiatry at Advocate Good Samaritan Hospital in Downers Grove, Ill., "that leads to job satisfaction and ultimately, better physical and emotional health."
Related Posts
Comments
About the Author
Adam Mesirow, health enews managing editor, is media relations director of Advocate Aurora Health. Securing high-profile media placements for more than a decade, he loves to tell a good story. Adam earned a Bachelor's degree in Public Policy from the University of Michigan. He lives in Chicago and enjoys playing sports, reading TIME magazine and a little nonsense now and then.