It was supposed to be a routine screening. Instead, it changed his life.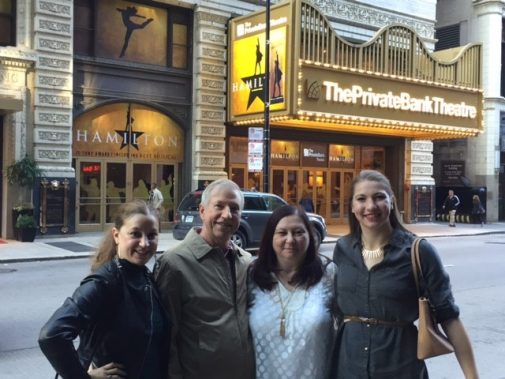 What was supposed to be a simple, routine screening quickly morphed into a turning point in Kevin Bailey's life.
It was May 2015 when Bailey, now 58, underwent a needle biopsy following a test that showed elevated prostate-specific antigen, or PSA, in his blood. The needle biopsy results revealed Gleason 6 cancer that was confined to a small part of his prostate. His urologist followed up with the horrible news: He had been diagnosed with prostate cancer.
"Back then, I knew nothing about prostate cancer. I just heard the word 'cancer,' and I freaked out. I panicked and called my wife," Bailey says.
Overcome but just for a moment, Bailey immediately sprang into action. His urologist recommended that he undergo a prostatectomy, a surgical procedure to remove the prostate. An engineer with a knack for fact-finding, Bailey did some online research about prostatectomy and wasn't so sure the procedure was right for him. He sought a second opinion by another urologist, who recommended the same procedure.
Bailey was about a week from seeing a surgeon about undergoing a prostatectomy when he discovered an online support group for men with prostate cancer. Encouraged by the men in that group and armed with the knowledge that his biopsy results put him in the low-risk category for prostate cancer, Bailey searched online for active surveillance programs. He eventually found out that Advocate Illinois Masonic Medical Center in Chicago participated in a clinical trial for men on active surveillance.
The Men's Eating and Living (MEAL) Study compares how low-risk prostate cancer patients on active surveillance respond to a formal nutritional coaching program compared to printed educational materials. The study is investigating whether a healthy diet can slow the progression of low-risk prostate cancer in men on active surveillance.
"The hope is that, through this intervention, we can keep low-risk prostate cancer patients who are on active surveillance from experiencing progression of their cancer. We also hope that patients see many other benefits as a result of eating well, including better cardiovascular health and metabolic function," says Dr. Santosh Yajnik, a radiation oncologist and site principal investigator at Illinois Masonic.
Bailey began the MEAL study in September 2015 and is ecstatic about his outcomes resulting from the trial.
"Before I enrolled in the study, I was having some other medical issues, including migraines, acid reflux and high cholesterol. Then, I started the MEAL program where I worked with a nutrition counselor to rethink how I shop for and cook food," Bailey says. "Magically, my acid reflux went away. I've never had another migraine. My cholesterol is down to normal."
Perhaps best of all, Bailey's prostate cancer has not progressed. He is still on active surveillance and is closely followed by Dr. Yajnik.
"By participating in this clinical trial, I saw an opportunity to help the scientific and medical community better understand this disease," Bailey says of his experience as a MEAL study participant. "Now, I can focus on having a happy relationship with my wife and family and continuing my healthy lifestyle."
"If any patient on active surveillance is considering a similar lifestyle change, it should be done under the close supervision of a physician," Dr. Yajnik adds. "The MEAL study has multiple ways to closely follow these low-risk patients with prostate cancer, including regular PSA blood tests, regular prostate exams, and even repeat prostate biopsies. These tools allow physicians to closely monitor the patient's health."
Find out your estimated risk of developing prostate cancer with our Prostate Health Assessment.
Related Posts
Comments
About the Author
Jaimie Oh, health enews contributor, is regional manager of public affairs and marketing at Advocate Health Care. She earned her Bachelor's Degree in Journalism from the University of Missouri-Columbia and has nearly a decade of experience working in publishing, strategic communications and marketing. Outside of work, Jaimie trains for marathons with the goal of running 50 races before she turns 50 years old.