Can this singular test help save your life?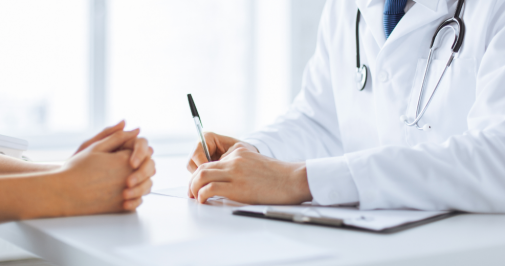 Genetic testing, something that once seemed so far-fetched and futuristic, has become increasingly popular in the U.S.
In recent years, scientists have begun to identify inherited genes that predispose people to certain cancers.
Approximately 5 to 10 percent of individuals with cancer or those with a family history of cancer will have a gene change associated with a predisposition toward cancer. While all of the individuals who carry the gene change may not develop cancer, their risk is still significantly higher.
Genetic testing can provide people with information to help with their medical management.
"If someone knows they have a gene associated with an increased risk for cancer, their physicians will be able to help them catch it early through screenings or to prevent it altogether through proactive measures," says Cristina Ruiz, a genetics counselor Advocate Christ Medical Center in Oak Lawn, Ill.
According to the U.S. National Library of Medicine, genetic testing can cost anywhere from $100 to more than $2,000, depending on the complexity of the test. However, in most cases, genetic testing is covered by insurance.
Additionally, what if this singular test ends up saving your life?
The American Cancer Society says roughly 600,920 people will die from cancer in the U.S. in 2017. Genetic testing could help reduce this number significantly in the future.
Ruiz says these are some of the benefits of genetic counseling and testing:
Identifying one of the causes of cancer
Identifying family members who may be at risk of inheriting cancer
Identifying whether family members are not at risk for cancer
Helping to develop a cancer screening schedule to catch cancer early
Aiding in decision-making about risk-reducing preventive surgery
How does it work?
"A small sample of blood is taken," says Ruiz. "The laboratory then looks for a change in genetic material that may be associated with an increased risk for cancer."
Of course, genetic testing isn't for everyone, and as you might imagine, it could be difficult knowing you are at an increased risk for cancer. So how can you decide if genetic testing is a good fit for you?
Ruiz says people who have a personal and/or family history of the following should consider genetic testing:
Cancer before the age of 50
One family member having two or more different cancers
Two or more immediate family members with the same type of cancer
Several generations having the same or a related type of cancer
A family member of Ashkenazi Jewish ancestry (Eastern or Central European) who has breast, ovarian or colorectal cancer
A family member with a rare cancer, such as male breast cancer
"If you're considering genetic testing and you have questions or are unsure if the choice might be right for you, don't hesitate to visit our website," Ruiz says. "We'd be happy to speak with you, and we understand the decision to pursue genetic testing is a personal one."
Related Posts
Comments
About the Author
health enews staff is a group of experienced writers from our Advocate Aurora Health sites, which also includes freelance or intern writers.