Are millennials changing health care?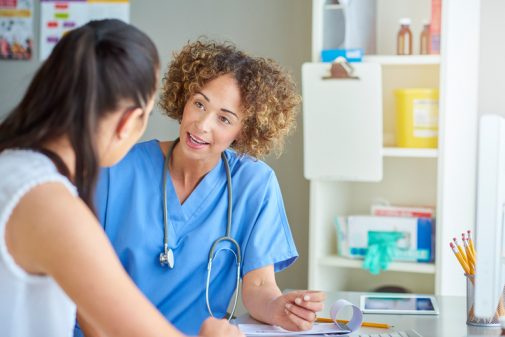 Millennials are driving changes across industries, the experts say, from leisure to automobiles to real estate. As it turns out, they might be changing the health care industry, too.
Dr. Michael Cirone, an emergency medicine physician at Advocate Christ Medical Center in Oak Lawn, Ill., who is a millennial himself and who frequently treats millennials, says he has noticed some key changes as to how this generation approaches their health.
Crowdsourcing medical care
While previous generations may have kept their primary care doctor in their family and chosen to use the doctor their mother or father had, millennials are more likely to crowdsource their health care by using review websites such as Yelp or hearing about a particularly great doctor via word of mouth. Millennials will use these reviews to help them choose a doctor who is best for them or top-rated, rather than sticking with the status-quo.
Changing the way physicians learn
Millennials grew up with frequent advances in technology. As hospitals incorporate new machines and technology into their facilities to provide better and safer care, these advancements have changed the way physicians are learning. Many medical schools are now integrating new teaching methodologies, and physicians must learn to use electronic health records, telehealth technology and robotic equipment that may have not existed before.
Accessing health information online
Millennials are more likely to adopt the use of web portals and apps to view their test results and sometimes to even diagnosis themselves. Many in older generations are less enthusiastic about learn how this technology is advancing and may still be hesitant to check their results online or with an app. Preferences among this younger generation are driving health care providers to up their game, including making it easy to view test results online.
There is at least one drawback. Because this information is readily available to millennials and they know how to access it quickly, Dr. Cirone cautions that sometimes millennials may jump to conclusions or the worst scenario before discussing with a doctor who can help them interpret the results.
Searching for convenience and timeliness
Because millennials are saturated in technology and used to the timeliness and convenience that comes with it, they use this approach towards health, as well. Most millennials will visit emergency rooms or urgent care clinics and minute clinics such as the Advocate Clinics at Walgreens before they will set up an appointment with their primary care doctor. Rather than make a call and wait for an appointment to be available, they prefer to get their health care issues solved at a convenient location and within hours.
They're skipping primary care doctors
There's a shortage of primary care doctors in the U.S. right now. While many millennials have health insurance and are proactive in obtaining it, this doesn't mean they have a primary care doctor. This may be another reason why millennials often choose urgent care and minute clinics over other health care routes.
Millennials are also using companies such as myLab Box, Nurx, and 23andMe to get items like birth control, blood workups and genetic testing without ever having to leave their homes.
While convenient, millennials may also be missing out on the preventative care typically shared with patients through primary care physicians.
"Every generation approaches health care differently, and it's interesting to see what millennials prioritize compared to older generations," says Dr. Cirone. "There's nothing wrong with the way millennials are approaching health care, but there will be growing pains as health care systems adapt to their habits and to advances in technology to ensure better preventative, primary and acute care."
Related Posts
Comments
About the Author
health enews staff is a group of experienced writers from our Advocate Aurora Health sites, which also includes freelance or intern writers.