Neil Diamond reveals he has Parkinson's disease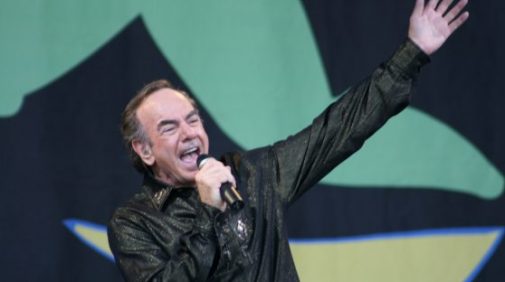 Neil Diamond, the award-winning musician and actor, announced on his website Monday that he is canceling the third leg of his 50th anniversary tour and retiring from touring entirely due to his diagnosis of Parkinson's disease. Today, he celebrates his 77th birthday.
"It is with great reluctance and disappointment that I announce my retirement from concert touring. I have been so honored to bring my shows to the public for the past 50 years," said Neil Diamond.
Dr. Sachin Kapur, a movement disorder specialist with Advocate Christ Medical Center in Oak Lawn, Ill., shares how this disorder could affect Diamond's music.
"The loss of fine motor movement in his hands could make it difficult for him to play the guitar," says Dr. Kapur. "This disorder could also cause a singer's voice to get softer."
Dr. Kapur went on to say the grueling demands of a tour schedule would make it difficult for Diamond to get the exercise and medicine regimen needed to keep him healthy and could cause him additional fatigue.
The legendary singer and songwriter of 'Sweet Caroline' said his retirement will not keep him from writing and recording new projects in the future.
Parkinson's disease is a progressive neurological disorder that affects the daily lives of 1.5 million Americans. The disorder affects one's normal movement and often includes tremors.
"Diagnosis of the disease is typically made after a person has noted having cardinal symptoms, which may include slowness of movements and stiffness of limbs," says Dr. Kapur. "Most people with the disease will have shaking of the limbs, but this is not always the case."
Diamond will be honored by The Recording Academy with the prestigious Lifetime Achievement Award on Sunday.
Click here to learn more about Parkinson's disease and other movement disorders.
Related Posts
Comments
About the Author
Marrison Worthington, health enews contributor, is a public affairs and marketing manager at Advocate Christ Medical Center in Oak Lawn, Illinois. She is a graduate of Illinois State University and has several years of global corporate communications experience under her belt. Marrison loves spending her free time traveling, reading organizational development blogs, trying new cooking recipes, and playing with her golden retriever, Ari.