These tips can help save someone's life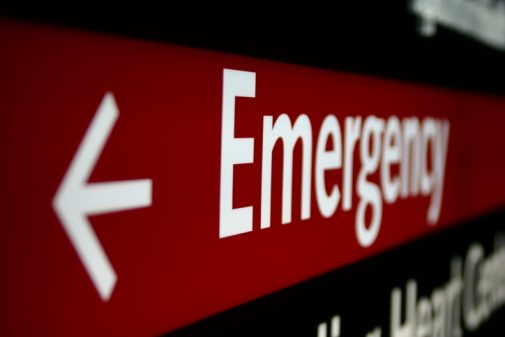 Learning first aid skills is often about preparing for the worst – but not everyone knows the simple steps they can take to stop someone from dying of blood loss.
"Bleeding out is the number one most preventable death in any type of traumatic injury," says Amy Seratt, a registered trauma nurse at Advocate Good Samaritan Hospital in Downers Grove, Ill. "This is something that needs to be addressed because we are losing lives that could be saved."
By securing the bleeding before first responders arrive, bystanders can help stabilize the patient and expedite later life-saving treatment.
National program Stop the Bleed is aimed at training bystanders to respond to emergencies where patients may die due to blood loss. The program was started by the federal government after the Sandy Hook Elementary School shooting in 2012.
It can take as little as three minutes for a victim bleeding out from an artery to die, according to the program, and a Canadian study found upwards of 16 percent of deaths due to trauma at a Level 1 trauma center were preventable with earlier recognition of bleeding and more rapid and effective hemorrhage control.
Registered teachers – including trained nurses like Good Samaritan's Seratt and fellow trauma nurse Lori Chiappetta – host classes to teach skills such as packing wounds and applying tourniquets that could apply in a range of situations, including broken bones on the playground and stabilizing serious car accident victims.
"We want to get out in the community and help teach a new life skill," Chiappetta says. "CPR is something everyone learns how to do. Stop the Bleed is the next phase of life-saving skills – you hope you don't ever have to use it, but you have to be ready."
While it is not a stand-in for going through a class, Chiappetta and Seratt offer the following tips:
Ensure your own safety. Whether it is in the event of a mass shooting, severe weather or roadside accident, make sure you are out of harm's way so as not to add another possible patient for first-responders to treat.
Follow the ABCs:

Alert 911. Your efforts can help keep people alive for hours, but the only professionals equipped to handle massive bleeding are in the emergency room.
Bleeding – find it and fight it. It is important to find all sources of serious bleeding on a body. Remove or tear away clothing anywhere that could be injured, then begin work.
Compress – see below.

If you have a tourniquet or something you can pull tight around a wounded extremity, apply it two to three inches closer to the torso from the bleeding. Continue tightening until the bleeding stops and take note of what time it was applied. A second tourniquet can also be used above the first. This will cause extreme pain – but the pain is better than loss of life.
If you don't have a tourniquet, apply gauze or cloth in and around the wound, then apply firm, steady pressure to the bleeding site with both hands, if possible. Do not worry about sanitation – the patients will be given antibiotics at the hospital.
Do not remove or reposition your tourniquet or your pressure until immediately relieved by another bystander or emergency responder.
Related Posts
Comments
About the Author
Nathan Lurz, health enews contributor, is a public affairs coordinator at Advocate Good Samaritan Hospital. He has nearly a decade of professional news experience as a reporter and editor, and a lifetime of experience as an enthusiastic learner. On the side, he enjoys writing even more, tabletop games, reading, running and explaining that his dog is actually the cutest dog, not yours, sorry.