Have these critters found their way into your home?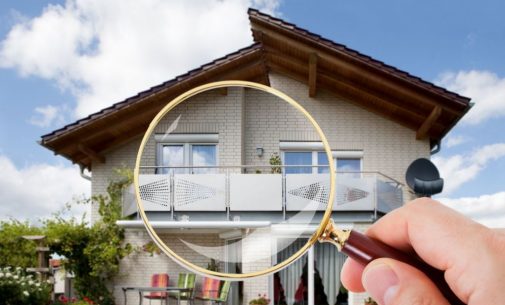 Summer is finally here, and that means vacation season has arrived. With extra travel and hotel stays come one serious risk you may not be considering: bedbugs.
According to a 2015 survey, over 99 percent of pest control professionals have treated bedbugs in the past year. These pesky, apple seed-shaped insects can be found in all 50 states, and while they are unable to fly, this does not stop them from getting into pretty much anywhere. Most infestations are reported in apartment buildings, single family homes and hotels/motels, but the insects have been found everywhere – from day care centers to public transportation.
Carolyn Buchholz is a subject matter expert when it comes to bedbugs. As manager of environmental services at Advocate Condell Medical Center in Libertyville, Ill., preventing pest infestations is just one part of her job to ensure that the hospital remains a healthy and safe environment. Together with Intensive Care Unit Nurse Manager, Raeann Fuller, Buchholz breaks down some frequently asked questions to help you keep your home bedbug free.
Q: How will I know if bedbugs are present?
Aside from any bites, Buchholz says the best way to find bedbugs is to look past just the bed and linens for the pests. Bedbugs will hide in "almost every crack, crevice, under light switch plates, pictures, etc." Experts also suggest checking or cleaning out suitcases prior to reentering your home after a trip, as many infestations occur after staying at a hotel or motel with an infestation.
Q: Do most hotels have bedbugs?
Most hotels now have fitted pads or mattress covers that are designed specifically to protect the person sleeping. "It never hurts to do a quick check before settling down for the night. I am still the official 'checker' for my husband," Buchholz says.
Q: Will bedbugs make me sick?
"Bedbugs can cause skin rashes and allergic reactions but do not carry diseases nor serve as a method of carrying another disease," says Fuller. However, bedbug rashes can mimic other causes of skin reactions, so Fuller recommends not jumping to conclusions based solely on rashes or reactions unless bedbugs are actually found. Fuller also notes that while bedbugs may not cause many physical side effects, their impact on individuals' mental states can be much stronger. "The psychological impact of having bedbugs can be disturbing in itself," Fuller says. Some studies have shown that individuals dealing with infestations can exhibit symptoms of PTSD.
What if despite your best efforts, you still end up with an infestation? Before jumping the ship and burning all of your belongings, Buchholz offers a couple of tips to get your home back to normal without any fires.
Q: What should I do if see bedbugs?
Buchholz recommends Diatomaceous Earth (DE for short), or the fossilized remains of marine phytoplankton, as a quick way to kill off any bedbugs you see crawling around your home. "When sprinkled on a bug that has an exoskeleton, such as bedbugs, ants or fleas, it compromises their waxy coating so that their innards liquify," says Buchholz. The best part? DE is completely safe for you and your family; in fact, you eat it! Food grade DE is often added to grain-based foods, as it is used to keep bugs from eating grain when it is being stored.
While it's not necessary to burn all of your clothes and linens, it is true that heat is a helpful way to exterminate bedbugs. Wash and dry all clothing and linens in hot water, drying for at least 30 minutes. Any clothing or non-washable items, such as stuffed animals can also be saved by simply putting in the dryer for 30 minutes. Be sure to put all items into clean, sealed plastic bags after cleaning to ensure that they are not re-infested.
Overall, remember that the best strategy to fix a bedbug infestation may be to seek professional help from an exterminator. However, these tips provide a helpful start in protecting your home and family this season. Keep an eye out and a mattress cover on, and you'll be sleeping soundly all summer long.
Related Posts
Comments
About the Author
Katie Helander, health enews contributor, is a public affairs and marketing intern for Advocate Condell Medical Center in Libertyville, Ill. She is currently pursuing her BA in public relations and minors in international communication and Spanish at Illinois State University, where she also serves as the Chapter President of the Public Relations Student Society of America. In her free time, Katie enjoys theatre, traveling, working out, and learning new things. After graduation, she plans to pursue a career in international relations or with a major public relations agency.