Knowing these breast cancer risk factors could save your life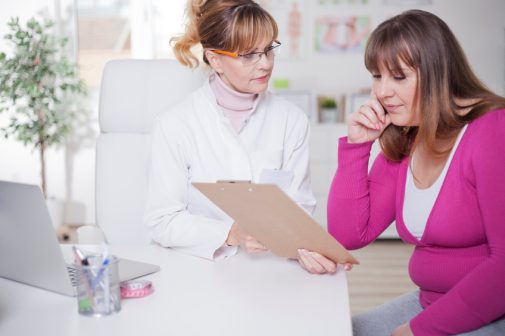 Although breast cancer is a diagnosis with a good amount of awareness, many patients still may not know all the factors that may put them at risk – and how to decrease them.
If you know how your lifestyle and medical history could increase your likelihood of breast cancer, it can give you options, says Dr. Gale England, breast surgeon at Advocate Good Samaritan Hospital in Downers Grove, Ill.
"Having a risk factor doesn't mean you will get the disease, and how each risk factor affects you varies from individual to individual," she says. "But knowing your risk factors gives you knowledge you can use to talk to your doctor about ways to lower your risk and if early screening is right for you."

According to the Centers for Disease Control and Prevention, studies have shown your risk for breast cancer is due to a wide combination of factors.
Unfortunately, a few are out of the hands of the individual patient.
"Two of the most significant risk factors are ones you can't control – age and family history," Dr. England says. "The longer your tissues have been exposed to environmental factors, the higher your risk of developing breast cancer. However, you can take steps to limit genetic triggers and those environmental factors."
Some other notable factors include:
Though patients can't control all of these factors, there are several they can, Dr. England says. There are a few general guidelines she recommends to everyone looking to both live a healthier life and reduce their risk of breast cancer:
Avoid smoking
Limit alcohol consumption (less than five drinks a week)
Stay active and aim for normal body weight
Eat a low-fat diet
Related Posts
Comments
About the Author
Nathan Lurz, health enews contributor, is a public affairs coordinator at Advocate Good Samaritan Hospital. He has nearly a decade of professional news experience as a reporter and editor, and a lifetime of experience as an enthusiastic learner. On the side, he enjoys writing even more, tabletop games, reading, running and explaining that his dog is actually the cutest dog, not yours, sorry.