Approximately 1 in 8 women will be diagnosed with this disease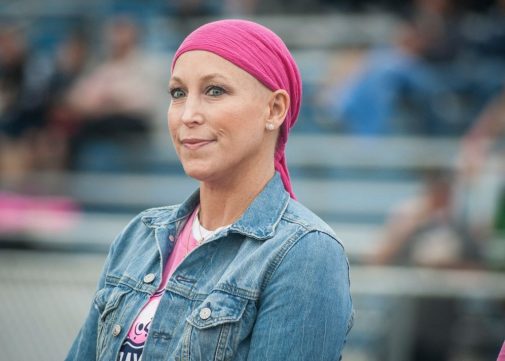 Never in a million years did Beth Levy think she would be the one in the one in eight women who have breast cancer.
"You think, you're young – under 40, you work out every day, eat healthy, sleep eight hours a night – cancer can't happen to me. And then it does," she says.
Her OB/GYN had been pushing her to get a mammogram at just 38 years old because she had a family history of cancer, making her high risk.
But for Levy, who was a busy working mom with a full-time corporate job, two little girls and a jam-packed schedule, it wasn't until she was changing jobs this past spring with a two-week break between roles that she finally had time to schedule one.
"Procrastination is so easy when you're a devoted wife and mother," says Levy. "You always find time for others, but can barely find time for simple tasks like brushing your teeth, let alone a mammogram or the BRCA Foundation test."
Thankfully for Levy, that time did come with a job change. A week before her mammogram, , she noticed something when doing a self-exam.
Headed to a gymnastics birthday party, she asked her friend, Dr. Anna Katz, a breast surgeon at Advocate Lutheran General Hospital in Park Ridge, Ill., to do a quick exam at the party. Dr. Katz recommended an ultrasound and mammogram, and what followed, Levy will never forget.
"Thursday, June 14 will forever be a date that is branded in mind," says Levy. "That was the day I was diagnosed with breast cancer. 'What? Why? How?' Were all questions going through my head."
The next few days and weeks were a blur filled with doctors, nurses and what felt like endless tests.
"Throughout this journey, Beth has remained the most positive, inspiring woman," says Dr. Katz. "She is an inspiration to me every day about the strength and resilience of women. Instead of retreating from her diagnosis, she is a warrior. She has gotten through months of chemo, stronger and braver than she has ever been and is ready for the next steps, which include surgery, radiation and the rest of her adjuvant therapy."
With four months of chemotherapy, surgery, radiation and more treatments planned, you'd think that was the worst part of Levy's diagnosis.
In fact, the hands down worst moment for Levy was telling her kids. With numerous chemotherapy treatments scheduled, Levy knew she would start losing her hair. And so, it came time for the inevitable conversation.
"When you think you've already been through the worst of it, I found myself on Father's Day telling my five-year-old and seven-year-old daughters that their mommy had cancer," says Levy with tears in her eyes. "There's no book for raising kids and definitely no book on how to tell your kids that their mom has cancer. I had lows before, but the day I had to tell my children I had cancer will forever be the lowest low and the worst day of my life."
The positive of Levy's diagnosis?
"I feel really lucky," she says. "Yes, I should have gone in earlier to get my mammogram, but when I finally did go in, I was stage 2B, and the horrible disease had not spread. I also did genetic testing and found out I was BRCA 2+, so now my girls will get the testing they need early on to ensure they catch any cancer early."
Cancer has also taught Levy to truly appreciate her life and to be thankful for what she has – a loving husband, two beautiful daughters, a job she loves and a good friend and surgeon, Dr. Anna Katz, who has been by her side throughout this whole crazy journey. She even started a charity called BAB, which stands for Bad Ass Beth. The goal? To help women who can't afford ancillary services when they are diagnosed with cancer.
"Instead of thinking about herself, in Beth's true selfless fashion, she has turned this into a positive, starting a non-profit to help other women who might not have the resources," says Dr. Katz. "She is my hero every day. I am humbled by her beauty and strength and honored to not only be involved in her care, but to call her my friend."
So perhaps for this breast cancer diagnosis, there is a silver lining, not only in the creation of Levy's charity, but also in her devotion to changing the face of cancer to include younger women. Breast cancer is something that affects women of all ages, even women under 40. She is dedicated to raising awareness for women of all ages, with a simple message: Go get your mammograms.
Because as Levy says, "It can happen to you."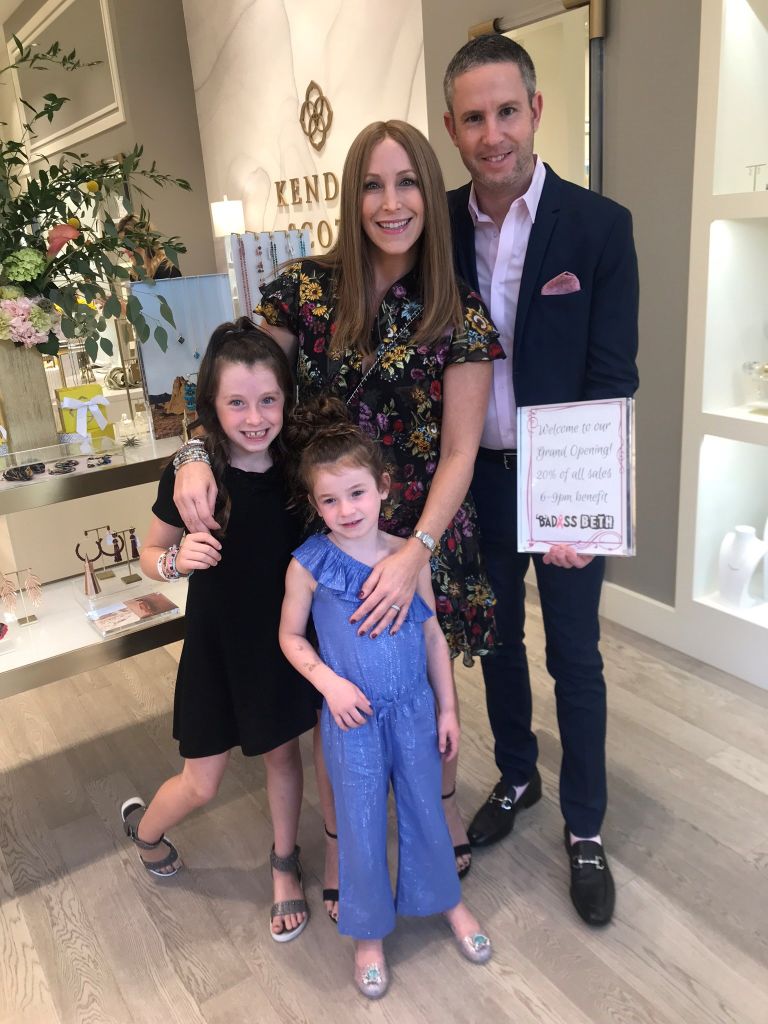 Related Posts
Comments
About the Author
Jacqueline Hughes is a former manager, media relations at Advocate Aurora Health. Previously, she was the public affairs and marketing manager at Advocate Lutheran General Hospital in Park Ridge, IL. She earned her BA in psychology at Stanford University in Palo Alto, California. Jackie has 10 plus years experience working in television and media and most recently worked at NBC 5 in Chicago. In her free time, she enjoys swimming, going to the movies and spending time with her family.