A novel way to beat winter waistline widening?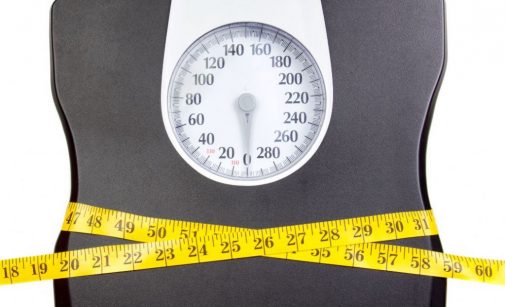 The winter months can be hard on waistlines. The holidays are filled with festive eating and plenty of incentive to stay inside under the blankets with a hot beverage during most days.
But could a trip outside and, counterintuitively, some exposed skin, help keep your weight in check well before you have to worry about swimsuit season?
A study conducted by the University of Alberta looking at bioengineering fat cells to produce insulin in diabetes patients stumbled upon an interesting discovery: fat cells just under the skin actually shrink when exposed to the blue light emitted by the sun.
According to the findings, blue light – the same emitted by many cell phone and laptop screens – penetrates human skin, reducing the size of lipid droplets stored in the cell and releasing them. Therefore, the cells can't store as much fat – or, conversely, can store more fat when they aren't getting plenty of sunlight exposure.
When you consume more calories than your body uses, your body takes those calories and stores them as fat for long-term energy reserves to be burned later. More "room" in your fat cells means more space for your body to store fat – a problem compounded in the winter months if you are avoiding daily walks or exercising in the cold.
Dr. Allen Mikhail, a laparoscopic and bariatric surgeon at Advocate Good Samaritan Hospital in Downers Grove, Ill., suggests it may be worthwhile to take winter workouts outside – when conditions allow – to reap any benefits of the study's findings and to get Vitamin D during the cold season.
Ultimately, both the study and Dr. Mikhail say it is too early to tell how much of an effect these findings could have, and the most sure-fire way to manage your weight and health is proper diet and exercise.
"Staying active and eating healthy are still the best, most proven ways for patients to stay fit or get fit. But this finding could be an added tool for people looking to maximize the benefits of exercise."
Related Posts
Comments
About the Author
Nathan Lurz, health enews contributor, is a public affairs coordinator at Advocate Good Samaritan Hospital. He has nearly a decade of professional news experience as a reporter and editor, and a lifetime of experience as an enthusiastic learner. On the side, he enjoys writing even more, tabletop games, reading, running and explaining that his dog is actually the cutest dog, not yours, sorry.