Here's how to reduce family tensions this season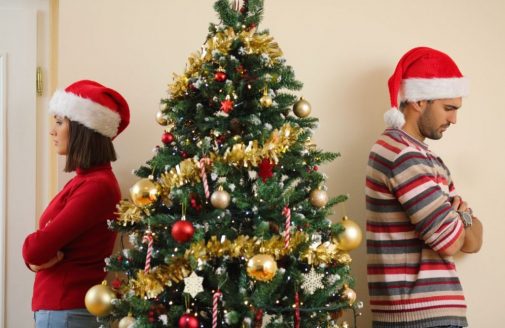 The holiday season has arrived, and soon you'll be gathering with friends and family members, some of whom you haven't seen since the last time bells were jingling and decorated evergreen trees adorned our living rooms. You're anticipating the joy. Or are you?
Sometimes family members don't get along. For them, the holidays don't glow with happy memories. Instead, they spark drama and dysfunction. If your family falls into that category, vow to make this year different. You might not be able to control what others say and do, but you can choose how to react. Focus on the positive. If your expectations are realistic, you're less likely to be disappointed.
Just as important is remembering that your family isn't the only one navigating this stressful holiday tightrope. Not only is it common for family members to hold varying beliefs, but it's normal; it's expected.
"You are not alone," says Rev. Karam Azab, senior staff chaplain at Advocate Good Shepherd Hospital in Barrington, Ill. "Differences of opinions, stands, methods, approaches — these are normal. They deserve to be acknowledged and respected, whether accepted or rejected."
Yet some controversies may demand your attention. Rev. Azab says it's possible that some matters have to be discussed around the holidays because that is when most family members are present. Urgent matters, however, should be discussed only with the consent of all parties.
But you don't have to put yourself in the line of fire. If it's politics, you can duck out of the conversation. No one is likely to sway someone else. If tensions rise to a level you can't tolerate, head to another room, take a walk, phone a friend.
"We all need to be reminded that many times our differences are not even worth the wasted energy and time," Rev. Azab says. "Love and grace go a very long way."
Related Posts
Comments
About the Author
Kathleen Troher, health enews contributor, is manager of public affairs and marketing at Advocate Good Sheperd Hospital in Barrington. She has more than 20 years of journalism experience, with her primary focus in the newspaper and magazine industry. Kathleen graduated from Columbia College in Chicago, earning her degree in journalism with an emphasis on science writing and broadcasting. She loves to travel with her husband, Ross. They share their home with a sweet Samoyed named Maggie.