10 uncommon tips to avoid winter weight gain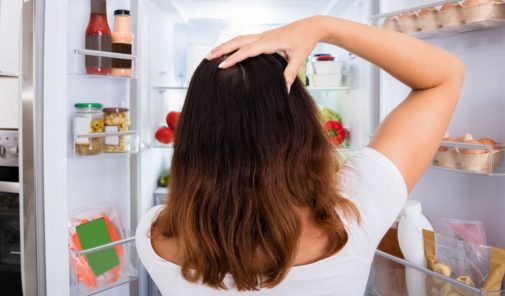 Many people are making weight loss one of their goals in the new year.
If you are one of them, remember that your goals should be healthy; losing 1-2 pounds a week is considered safe. Losing too much weight too fast can result in increased risk of kidney stones, gallstones, osteoporosis and nutritional deficiencies.
Check out these tips to help you achieve your goals:
Make substitutions
Salsa can be used as a favorite substitute for mayonnaise or other condiments without the fat and more flavor. Need to thicken it up? Add low-fat Greek yogurt. Looking to avoid sugary, high-fat sweets? Get creative and simple: try frozen grapes, air-popped popcorn, fruit dipped in dark chocolate, etc.
Dr. Ashima Salwan, internal medicine physician at Advocate Sherman Hospital in Elgin, Ill. shares, "Desserts are hard to skip during the various winter holidays and months. Eating a small piece of fudge or chocolate has less calories than eating a whole slice of chocolate cake."
Stop cravings with water
Sometimes, thirst can be mistaken for hunger. Drinking plenty of water throughout the day and while eating helps cut down portion sizes. We feel fuller with a smaller amount of food when we are well hydrated.
Identify hunger
Learn the difference between emotional hunger and real hunger. Emotional hunger only gets satisfied with a certain food we crave, which usually has nothing to do with real hunger. Learn how to navigate stressors in your life without food cravings.
2/3 for now; 1/3 for later
Portion sizes in America are large. When dining out, sharing an entree with a friend or automatically boxing half of your meal to take home is an easy way to cut down on calories.
Have a "party plan"
Bring snacks to a get-together that you know you can eat without feeling guilty. Your host and other guests will thank you!
Go easy on the drinks, and be generous with water
Remember – drinks have calories, too. Limit your alcohol and soda intake. Studies show that it is more dangerous to drink your sweets than to eat them. Save money and calories by sticking to water, flavored waters or unsweetened iced tea. Can't avoid wine? Drink only 1-2 glasses of red wine while drinking water in between.
Know your measurements
This may seem rudimentary, but knowing portion sizes are key. Take out your measuring spoons and cups to give yourself an idea of what portions you currently have been eating and what you want them to be.
Up your protein – a little
"Protein sources can be from lean meats, dairy, beans and soy," comments Dr. Salwan. "I encourage eating more from the produce section of the grocery store and less of the packaged, processed foods."
Don't just eat, dine
Try to set the table or move to a more intentional setting for eating. Don't multi-task, which can cause more munching. Enjoy your meal and a conversation with another.
Think positively
Know yourself as you go into the winter season. Are you feeling down? Has your self-esteem taken a recent hit? Focus on the positive attributes of yourself, and get others to chime in if you are having trouble. Buy outfits that flatter you and fit your current weight going into the season, knowing you will maintain this weight or maybe lose a couple pounds.
"Weight loss is a lifelong journey," encourages Dr. Salwan. "Integrating healthy eating in our daily life and making it a daily regimen will result in long-lasting, successful weight loss."
Related Posts
Comments
About the Author
Jennifer Benson, health enews contributor, is coordinator of public affairs for Advocate Aurora Health. She has 10+ years of community development and communication experience for non-profits and has a BA in Architecture from Judson University in Elgin, IL. Outside of work, you can find her planning the next adventure near water or rocks, re-organizing spaces, working on her Master's in Public Health, caring for her senior citizen cat, keeping to healthy moving and eating disciplines and growing green things wherever she can find room.