Looking to lose belly fat?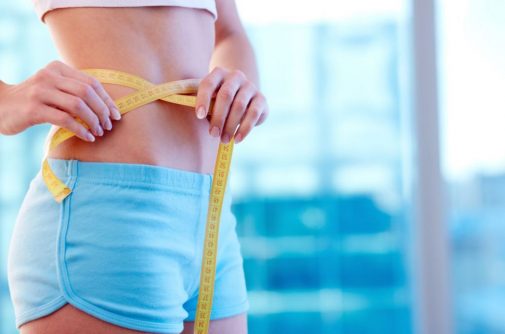 If getting rid of belly fat is one of your goals for the New Year, re-booting the way you think about diet and exercise may be the key to your success in 2019.  Instead of counting calories, try paying closer attention to the number of insulin spikes you experience in a day.
To reduce belly fat, you have to reduce the number of insulin spikes your body experiences.
The body can only store fat when insulin – a hormone produced by the pancreas in response to elevated blood sugar levels – is present. Typically, insulin helps keep blood glucose levels stable by signaling the body to either use excess blood sugar or store it as fat. When the body secretes a lot of insulin to handle a surge in blood sugar, that is called an insulin spike.
Here are 9 tips to help you better manage insulin spikes:
1) Intermittent fasting (IF): When you don't eat, your insulin won't spike. Fasting stimulates the release of human growth hormone that protects lean muscle and helps you in the weight loss process. Skipping breakfast is an easy way to reap the benefits of fasting. However, I recommend speaking with your doctor to learn about appropriate ways to fast to reduce belly fat.
2) Eat a low-carb, high-fat iet (LCHF or Keto): Eating carbohydrates causes insulin spikes while eating fat does not –  it's that simple. To start, try eating fewer than 50 carbs per day. If that isn't effective, gradually reduce your daily carb consumption. Some of my patients consume 20 carbs daily to achieve their weight loss goals. When you eat LCHF, your body will eventually convert from using carbs as its fuel to burning fat (ketones). This results in burning body fat, even while you are sleeping. How cool is that? Consider using a carb manager app to help count your carbs.
3) Avoid sugar and grains: Watch those labels and realize that many grains, including quinoa (39 carbs per cup cooked) will cause insulin spikes. There are too many non-starchy options to make grains your go-to side dish.
4) Reduce stress: Stress increases cortisol, which reduces growth hormone and melatonin. Consider meditation (meditation apps), grateful journals, etc.
5) Increase sleep: Many research studies conclude that not getting enough sleep (between 7 and 8 hours) increases insulin resistance (diabetes) and obesity risks. Reduced sleep is stressful to your body, resulting in increased cortisol as mentioned above.
6) High-Intensity Interval Training (HIIT). Be a sprinter, not a marathon runner. I do four sets of push-ups and squats, for example, every other morning, which only takes about 15 minutes. Research shows that if you want to increase growth hormone, IF and HIIT are among the most effective ways. Working on your core also helps.  Focus on your core with squats, dead-lifts, lunges and pull-ups. Consider skipping a day between work-outs, since the recovery phase is just as important as the actual exercise.
7) Supplement your diet with the following: MCT oil (1-3 teaspoons daily but gradually increase to avoid GI side effects), bone broths, Braggs apple cider vinegar, chromium, cinnamon, ginger and herbs.
8) Avoid snacking: Snacking causes insulin spikes. When you increase healthy fats in your diet, you won't need to snack.
9) Check your medications: Some medications cause weight gain. Have a conversation with your doctor to determine if medications are behind your belly fat and the possibility of changing from weight-positive medications to those which are weight-neutral or weight-negative.
Keep in mind that your diet, sleep habits and stress reduction are more important than exercise. So, be sure to make exercise the last thing you focus on as you work toward your health goals, with the belly you've always wanted.
Related Posts
Comments
About the Author
Dr. Tony Hampton, MBA, CPE is Board Certified in Obesity Medicine and Family Medicine. He currently is the physician lead for Advocate's Healthy Living Program as well as Regional Medical Director for the South Region of Advocate's Medical Group. He is an inspirational public speaker, blogger, coach, and has authored a book entitled Fix Your Diet, Fix Your Diabetes. He has led multiple programs and works with AdvocateAurora to coach patients on their journey to achieve their health care goals by balancing nutrition, exercise, stress reduction, increased sleep, and needed medical interventions. He believes that a shift is needed in healthcare where we all work together focus on prevention and wellness. He is married and a father of two college-aged boys.