His heart valve 'was like a rusty gate'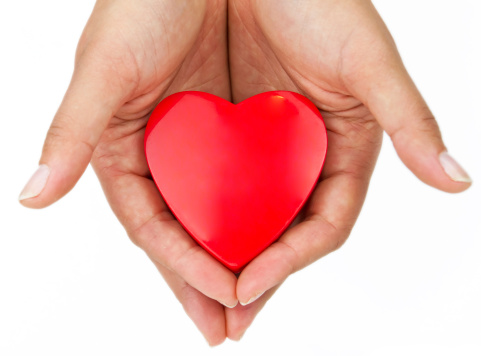 "My cardiologist told me my aortic valve was like a rusty gate that couldn't open or close properly anymore," says Frank Garrett, a 70-year-old from Burbank, Ill., who was the recipient of the 700th TAVR procedure performed at Advocate Christ Medical Center in Oak Lawn, Ill.
TAVR, which stands for transcatheter aortic valve replacement, is a minimally invasive alternative procedure to surgery used to replace the aortic valve in people with severe narrowing of the valve, also known as stenosis. Rock and roll icon Mick Jagger had one earlier this year.
During the TAVR procedure, a new heart valve is advanced into position via a catheter through a small incision in the femoral artery, the main artery of the leg. Initially, TAVR was performed in patients who were considered too high-risk to even undergo a conventional open-heart valve replacement. More recently, TAVR is being performed in patients who are considered at intermediate risk for a conventional open-heart valve replacement surgery.
Frank's primary cardiologist referred him to Dr. Ravi Ramana, a structural heart cardiologist.
"Working closely with a team of heart surgeons and cardiologists, we determined – based on his test results and the fact that Frank had a prior open-heart surgery — that he would be a good candidate for TAVR," says Dr. Ramana.
"The procedure went really well. I had it done at 5 a.m. on Thursday and went home that Saturday. Everybody at Christ was great, and the nurses were top-notch. They thought I would have to be in intensive care after the procedure, but I was able to skip that stage of my recovery," Frank says. "I could tell right away it made a difference. Before the procedure, I was more tired and out of breath, but now I feel a heck of a lot better. I have more energy to enjoy life more."
"Frank has done well following the procedure, and it is very satisfying for the team to know we are able to help people live the lives that they want to live," Dr. Ramana says.
Want to learn more about your own heart health? Take a quick, free online risk assessment by clicking here.
Advocate Aurora Health has the 10th largest TAVR program in the country. To learn more, click here if you live in Illinois. Click here if you live in Wisconsin.
Related Posts
Comments
About the Author
Kate Eller was a regional director of public affairs and marketing operations for Advocate Health Care. She enjoys road trips, dogs, minimalism, yoga, hiking, and "urban hiking."