Is flu season over yet?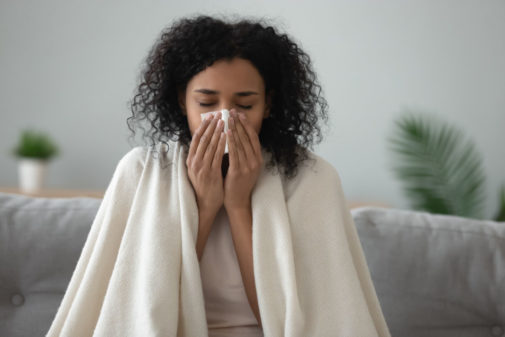 The ongoing flu season has led to a quarter of a million hospitalizations and 14,000 deaths.
That's according to the latest numbers from Centers for Disease Control and Prevention, which also confirms a total of 92 pediatric flu deaths this season. A CDC map shows Illinois and Wisconsin both have high rates of flu activity.
Dr. Timothy Ketterhagen, a pediatric emergency medicine physician at Advocate Children's Hospital, says things have been busy so far, and the flu season isn't over.
So what can you do to protect you and your family?
"The best way parents can keep their child healthy is to get the flu vaccine for themselves and their children," he says. "It's not too late."
He also offers the following recommendations for getting through the rest of the season:
Try to avoid close contact with people who are sick.
Help your child wash their hands frequently.
Encourage your child to cover their nose and mouth with a tissue when they cough or sneeze.
"If your child shows any signs of the flu, including cough, fever, sore throat, runny nose or body aches, consider keeping them home from school to avoid spreading the illness, and make an appointment with their pediatrician if symptoms worsen or are persisting," Dr. Ketterhagen says. "If your child has any difficulty breathing or is significantly worsening, we are always available at our immediate care locations or in the emergency department."
Are you looking for a doctor? Look here in Illinois. Look here in Wisconsin.
Read more:
Related Posts
Comments
About the Author
Holly Brenza, health enews contributor, is the public affairs coordinator at Advocate Children's Hospital. She is a graduate of the University of Illinois at Chicago. In her free time, Holly enjoys reading, watching the White Sox and Blackhawks, playing with her dog, Bear and running her cats' Instagram account, @strangefurthings.