What's worse for your heart, watching TV or sitting at work?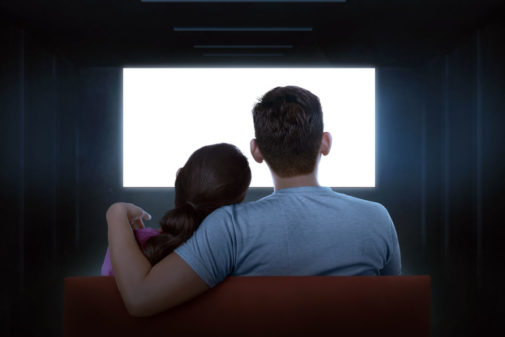 Watching television goes hand in hand with sitting for long periods of time. Working at your desk does, too. But what does this mean for the heart?
A new study suggests that not all types of sitting are equally unhealthy.
The research study, done by researchers at Columbia University's Vagelos College of Physicians and Surgeons, found that watching TV was associated with a greater risk of heart disease and early death than sitting at work.
The study followed more than 3,500 participants for more than eight years. The participants reported how much time they usually spent sitting during work and watching TV. They also reported how much time they spent exercising in their free time. The results showed that participants who watched TV four or more hours a day had a 50% higher chance of cardiovascular disease and earlier death compared to people who watched less than two hours of TV a day. Participants who sat the most at work had the same health results as those who watched TV the least.
Doing aerobic exercise or walking for a small amount of time reduced the risk of death, heart attacks and stroke for those who watched TV the most. If they exercised at least 150 minutes a week, no increased risk was seen in people who watched TV for four or more hours a day.
Why would sitting and watching TV be less healthy than sitting at work?
"When you are at work, you move and often get up from your desk, whereas when you binge your favorite shows on Netflix, you may sit without moving for hours. And if you had a large meal before watching TV, that makes it even worse," says Dr. Robert Johnson, a cardiologist with Advocate Heart Institute at Condell Medical Center in Libertyville, IL.
"If you have to sit a lot at work, make sure to be active for at least 30 minutes every day after work. Any type of activity is good – go for a walk, join your local gym, play some exercise videos on YouTube. There are a lot of free fitness videos on YouTube and various apps that can help you get moving," Dr. Johnson says. "Just try not to sit for a long period of time without moving."
To learn if you are at risk for heart disease, take our free heart risk assessment.
Read more:
Related Posts
Comments
About the Author
Sonja Vojcic, health enews contributor, is a marketing manager at Advocate Health Care in Downers Grove, Ill. She has several years of international public relations and marketing experience with a Master's degree in Communications from DePaul University. In her free time, Sonja enjoys spending time with her family, travelling, and keeping up with the latest health news and fashion trends.