3 ways to prevent and treat painful blisters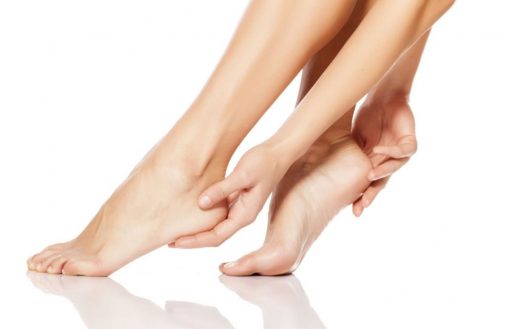 From walking to hiking to shooting hoops, physical activity can trigger blisters. So, how can you prevent them? And, once you get them, how should you treat them?
Blisters are caused by friction. When your skin rubs against another surface, the top layers of skin tear and create a space for fluid to accumulate. The soles of the feet and palms of the hands are prime sites for blisters to form.
First, you're likely to rub footwear or hand-held equipment (rackets, bats, etc) against these areas. And secondly, hands and feet tend to sweat more – this warm, moist area is ripe for blister formation.
How to prevent blisters
Start by reducing the amount of sweat and friction on your skin. Follow these recommendations to help you prevent blisters:
Wear proper-fitting footwear: Break in new shoes or boots by wearing them for a couple hours the first day and then gradually increasing their use day-to-day.
Wear socks: They can help reduce friction and moisture, especially socks made of a material that pulls moisture away from the skin. Double layering your socks can also help reduce friction.
Use a drying agent: Drying agents, like foot powder, baby powder or cornstarch, reduce moisture and help keep your feet dry.
How to treat blisters
If you develop a blister, prompt treatment of your blister will help you get back to your activity sooner. Focus on reducing the pain and preventing the blister from getting larger by reducing the friction on the area.
Blister treatment depends on the size of the blister.
Small blisters can be covered with a bandage.
Large or painful blisters should be protected with more than just a bandage. A donut pad can protect a large blister and provides protection from any rubbing of the blister during activity.
You can purchase donut pads at your local store, or you can make one at home. To make one, take a piece of padded material, such as felt or foam, and cut it into a circle larger than the blister. Then, cut a smaller circle (about the size of your blister) in the center of the material. You'll create a pad that looks like a donut.
Secure the donut pad around the blister with tape or a bandage, and you're ready to return to action.
Related Posts
Comments
About the Author
Marissa Strehlow, MS, LAT, is an athletic trainer at Aurora Sports Health in Mequon and is the athletic trainer for Nicolet High School.