How do you get through Mother's Day without Mom?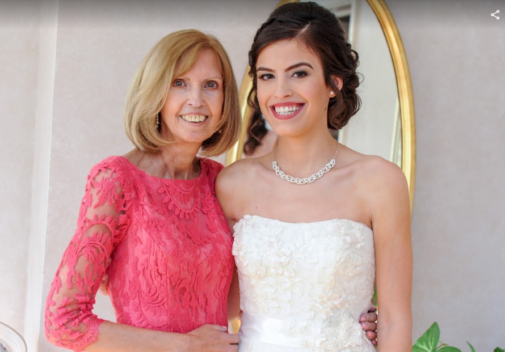 I've dreaded Mother's Day for eight months.
On her 65th birthday last year, after six unbearable days of inpatient hospice, my funny, selfless, patient, beautiful mom passed away. Scleroderma ravaged her body for nearly 20 years before eventually leaving her in desperate need of a double lung transplant. But she was too weak to receive one. I watched her slip out of our grasp, promised her our family would take care of each other and it was okay for her to go.
But I struggle through life every day without my mom — even with small things. I want to call her and ask what flowers I should plant this year. Or ask her what she thought of the last book of hers I read. More than anything, I want to hug her.
Instead, my sister and I, and so many others, are facing the reality of a holiday celebrating moms without ours.
This Mother's Day will look different for many people because of COVID-19. Staying six feet apart or not visiting mom entirely will be tough.
For those of us at home, avoiding social media and its constant reminder of what was taken from us will likely feel especially isolating, leaving us with our grief, whether it's our first Mother's Day without mom or years have passed.
"Grief comes in waves just like the ocean," says Nisa Johnson, a licensed clinical social worker with Advocate Medical Group. "Sometimes, it's intense. Sometimes it's calm, and there's a lot of in between. Name and feel your feelings. When you do, you're better able to manage them and may even find some meaning in them. You might avoid your feelings from fear of being flooded with negative emotions. But just like the ocean waves, allow yourself to move through your feelings, experience them and keep going."
"Focus on what you can control. Make room for some tears, but make room for joy, too," she says. "You can hold on to both."
Dr. Judy Ronan Woodburn, a licensed clinical psychologist with Advocate Medical Group: "If this is your first year without your mother, be gentle with yourself. How you grieve this year may not be the same next year, and it may be different from others. Grief is especially triggered by 'special days' – like Mother's Day."
"Allow yourself options for coping so you can adjust as needed, depending on how you're feeling," she says. "You might take the day as an opportunity to reminisce about your mother with other people who knew and loved her, listen to music she loved, watch a show she liked or read a book she enjoyed. Allow yourself to cry if you feel like it. Write a letter to your mother telling her how much you miss her and filling her in on your life since her death. Read it to yourself or others. Look at photos and just reminisce. If she liked a particular flower, food or game, indulge yourself in her memory. If she liked to walk, take a walk in her memory. Pray, if that is meaningful to you."
"Give yourself space or allow distractions if needed. Do something you enjoy," Dr. Woodburn says. "Remember, your mother is gone physically, but she leaves a legacy, and she remains in your heart and in all she taught you."
"Although society seems to tell us we should be over our grief or have closure around the one-year mark, that isn't reality," she says. "Some might contend, as I do, that we continue to miss our loved ones. The longer we are apart, the more, not less, we miss them. The challenge is to integrate loss into our lives, allowing ourselves to grieve, while also continuing to live our lives as fully as possible. Your grief is evidence of your love for your mother."
I hope my mom knows how hard I'm working on that.
Related Posts
Comments
About the Author
Holly Brenza, health enews contributor, is the public affairs coordinator at Advocate Children's Hospital. She is a graduate of the University of Illinois at Chicago. In her free time, Holly enjoys reading, watching the White Sox and Blackhawks, playing with her dog, Bear and running her cats' Instagram account, @strangefurthings.