Health care heroes: Nurse turns twilight golf league into a lifelong passion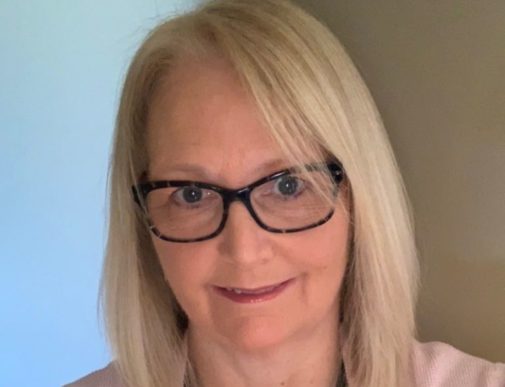 Advocate Christ Medical Center's Nursing Manager Betty Mushynski is not only passionate about her patients and team members, but also her golf game.
Prior to the COVID-19 pandemic, Betty managed the surgical trauma unit at one of the largest trauma centers in the State of Illinois. Anticipating a surge in patients and knowing that her team had the skills necessary to work under such conditions, Betty volunteered to manage two COVID-19 units – one critical care unit and another step-down unit.
"There is always the likelihood that a mass causality could and does happen. As trauma nurses, we train for how to handle those situations, and our staff is well versed in how to handle an influx of patients. While this pandemic is over a longer period of time, the critical thinking skills and need to think on your feet is an ingrained skill that they do very well when a multiple trauma comes into the unit," Betty said.
Everyone agrees that work-life balance is essential, especially during these unprecedented times. Fortunately, Betty's hobby of choice developed years ago during a twilight golf league with co-workers.
"My love of golf began around 1989 when I joined a twilight league with fellow nurses from Advocate Health Care," she said. "Being a novice I had to learn from those with experience and still use many of those techniques today."
Those connections made on the greens with fellow nurses have made a lasting impact throughout Betty's career.
"Getting to know nurses throughout the hospital can be a huge benefit when you need a favor or are in an unfamiliar environment. A friendly face is always a welcoming sight," she said.
Those same peers would take a yearly golf trip to Myrtle Beach, South Carolina, where they traded the challenges associated with patient care for navigating alligators on the greens.
"It was on those trips with my nursing peers, who I consider some of my closest friends, that I really developed a love for the game," she said. That passion for the game also awarded Betty a second place finish in a tournament.
The focus, attention to detail and agility used on the golf course are also essential skills in health care.
"There is the need to stay focused in both golf and in health care. While for golf it's about a game/score, in health care it can mean the difference between life and death. Being on a golf course has allowed me to look around and see the beauty in things," she said. "Working in trauma has kept me grounded as I know life can change in a moment's notice so being able to see things with a glass half-full attitude and not sweat the small stuff has enabled me to keep a better perspective on what life throws my way."
The challenges and rewards that come with this game of precision have allowed Betty to refocus her attention to the greens in her personal time.
"For me, a good round of golf means I've been able to relax, de-stress from my day at work while also taking in the beauty of the course," she said. "I can be competitive with myself as well as others and this is certainly a great avenue for this type of challenge. Not to say that I don't enjoy a good laugh when I mess up that easy shot, but savoring those really good drives or putts keeps me coming back for more!"
Editor's note: Betty Mushynski was recently recognized as a health care hero during the TaylorMade Driving Relief charity match supported by UnitedHealth Group that raised money for the fight against COVID-19.
Related Posts
Comments
About the Author
Johnna Kelly, healthe news contributor, is a manager of public affairs and marketing at Advocate Christ Medical Center in Oak Lawn. She is a former newspaper reporter and spent nearly 10 years as a public relations professional working for state and county government. During her time as a communications staffer for the Illinois General Assembly, she was integral in drafting and passing legislation creating Andrea's Law, the nation's first murderer registry. In her spare time, she volunteers at a local homeless shelter, enjoys traveling, photography and watching the Chicago Bulls.