Here's how a set of cancer-prevention guidelines changed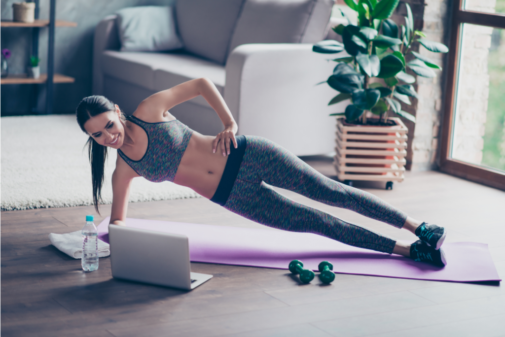 For the first time in eight years, the American Cancer Society this week updated its cancer-prevention guidelines on exercise, diet and alcohol consumption, giving people a new road map for living a healthy lifestyle.
"Staying at a healthy weight, staying active throughout life, following a healthy eating pattern, and avoiding or limiting alcohol may greatly reduce a person's lifetime risk of developing or dying from cancer," the society reported in its announcement. "At least 18% of all cancer cases in the US are related to a combination of these factors. These lifestyle habits are the most important behaviors after not smoking that people can control and change to help lower their cancer risk."
Their new recommendations came with some specifics:
For exercise, its recommendations rose from suggesting 150 minutes of moderate exercise or 75 minutes of vigorous activity. Now, it says to get 150-300 minutes of moderate exercise or 75-150 minutes of vigorous.
For food, the latest suggestions are more specific, recommending people eat food that help maintain a healthy weight and eat a variety of dark green, red and orange vegetables and legumes. They also recommend whole grains and whole fruits of different colors.
And on alcohol, it recommends it is best not to drink.
And of course, you shouldn't smoke. You can read the full recommendations here.
"I agree with these recommendations," says Dr. Jerry Liu, an oncologist and hematologist with Advocate Medical Group in Crystal Lake, IL. "We know that living a healthy lifestyle can help prevent all kinds of ailments, including cancer. And we know that exercising regularly and eating right is a big part of that."
"I would add that people should talk to their doctor about lifestyle changes, because everyone needs something a little bit different," Dr. Liu says. "I often pair patients with a nutritionist."
You shouldn't let COVID-19 keep you from seeking the health care you need, especially in an emergency. Advocate Aurora Health has made a Safe Care Promise to take additional steps to keep you safe. Read more here.
Related Posts
Comments
About the Author
Mike Riopell, health enews contributor, is a media relations coordinator with Advocate Health Care and Aurora Health Care. He previously worked as a reporter and editor covering politics and government for the Chicago Tribune, Daily Herald and Bloomington Pantagraph, among others. He enjoys bicycles, home repair, flannel shirts and being outside.