Why you shouldn't put off your colonoscopy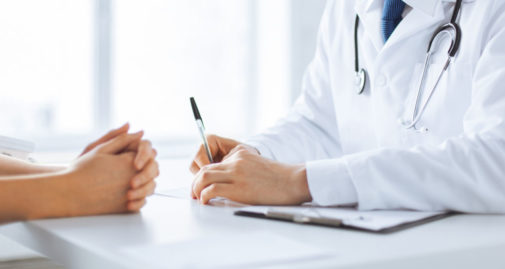 According to the American Cancer Society, colorectal cancer is the third deadliest cancer in men and women in the United States.
But it also is preventable due to the effectiveness of colonoscopies and the removal of any found polyps, a growth on the inner lining of the colon or rectum. So why are people delaying?
"My patients tell me they are scared," says Deanna Bruce, an oncology certified nurse in the Cancer Care Center for Advocate Trinity Hospital. "They have heard stories about how bad the prep you have to drink beforehand is and are alarmed on what an invasive procedure it is – thinking of the scope going inside of them through their rectum or throat."
However, she has advice on addressing these fears from her own colonoscopy experience and changes with this screening:
The prep beforehand is no longer hard to swallow. Big improvements have been made to improve taste and also to not be as severe in ridding the waste from your body.
People forget that they will be under anesthesia or "twilight," so they will not feel the scope.
In most cases, when you wake up, you do not feel any different or sore.
Remember, it is human nature to tell the bad stories compared to all of the uneventful colonoscopies that have been completed.
"Out of all of the cancers out there, colorectal cancer treatment can be the hardest on my patients, which is hard to see when it is very preventable and survivable," Bruce says.
Talk to your doctor about whether a colonoscopy is right for you. The U.S. Preventive Services Task Force recommends screening starting at age 50. Many suggest average risk individuals start regular screening at 45. Watching your diet, exercising and knowing your family history for colorectal cancer is important and could affect when your doctor suggests you get one.
You shouldn't let COVID-19 keep you from seeking the health care you need, especially in an emergency. Advocate Aurora Health has made a Safe Care Promise to take additional steps to keep you safe. Read more here.
Learn how to schedule an appointment in WI, IL and Aurora BayCare Medical Center.
Related Posts
Comments
About the Author
Jennifer Benson, health enews contributor, is coordinator of public affairs for Advocate Aurora Health. She has 10+ years of community development and communication experience for non-profits and has a BA in Architecture from Judson University in Elgin, IL. Outside of work, you can find her planning the next adventure near water or rocks, re-organizing spaces, working on her Master's in Public Health, caring for her senior citizen cat, keeping to healthy moving and eating disciplines and growing green things wherever she can find room.