Looking for a job? Read this.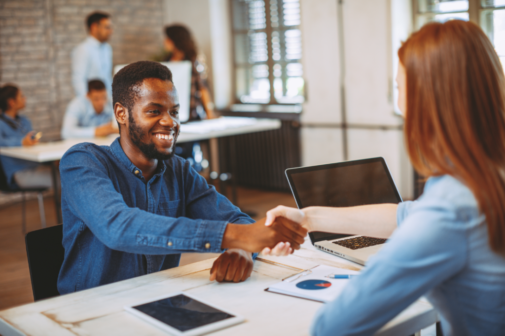 Looking for a new job and changing careers can be stressful, especially if you've been out of work. All that stress can hurt your health, so here are some practical tips that can help.
 1. Write down your money plan: When your finances change dramatically, it can be helpful to write down your income and major expenses, such as such as rent/mortgage, utilities, food and transportation. Also record your non-essential spending such as clothes and recreation. Include your partner if you have one. Personal budgeting tools are available online. Seeing how you might work out your budget after a job change can give you peace of mind.
2. Stay connected: Networking can help you find people who are either hiring or know people who are.
Join professional organizations related to your line of work. People you meet may have direct links to hiring managers in your field.
Take a class related to your job. You can network with classmates and the instructor. The class also can help you improve your skills.
Visit with leaders in your professional area: Let them know you're seeking employment and you'd like to draw upon their expertise for areas you might develop. You don't have to ask about openings. If they happen to have an opening they feel you'd be a good fit for, they'll likely let you know.
Volunteer for an organization that can use your skills. Volunteering has a number of mental health benefits. Volunteers have lower mortality rates and lower rates of depression later in life. Older volunteers receive even greater benefits, and volunteering about 100 hours per year appears to yield the greatest health outcomes.
Join a job search group: Many can be found online. Sharing experiences with other job hunters reinforces that you're not alone and provides emotional support. And you can share search tips and leads. The exchanges can be a boost for your mental health.
3. Take care of yourself. You can enhance your mental health with these simple steps:
4. Measure your progress: Keep track of the jobs you apply for, the follow-up emails and calls, the interviews you're invited to and the results. Looking back at your tracking will show that you are making progress toward your end goal. Give yourself small rewards for reaching milestones, such as submitting a certain number of applications, getting call backs or interviews.
Remember, every "Sorry, good luck" from a prospective employer takes you a step closer to "Yes, you're hired!"
Dr. Nick Pryomski is a family medicine physician at Aurora Health Center in Racine, WI.
Related Posts
Comments
About the Author
Nick Pryomski, MD, is a family medicine physician at Aurora Health Center in Racine, WI.