Carrying on the tradition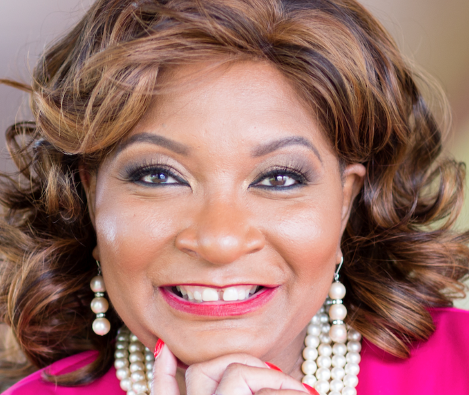 Darkness cannot drive out darkness; only light can do that. Hate cannot drive out hate; only love can do that." Dr. Martin Luther King Jr.
Growing up in Milwaukee, Dr. Melanie Gray has experienced the challenges, biases and racism that affect Black communities.
These struggles show up in all avenues of life, including health care. Dr. Gray's mother was a nurse, and she can recall times where she was called names and spit at just because of the color of her skin.
Dr. Gray, a first-generation college graduate, has been a nurse for more than 20 years. Her mother's stories as well as her own personal roadblocks have shaped her career.
"What saddens me is to see young professionals of color still facing the same things," said Dr. Gray.
Treating patients' hidden pain
Personal trauma and life experiences can impact overall health and development over time. This can come from anywhere, and includes domestic violence, sexual assault and workplace stress, to just name a few.
Dr. Gray leads the Trauma-Informed Care Program at Aurora Sinai Medical Center in Milwaukee. This program helps team members understand how trauma impacts patient health and how health care can inadvertently trigger trauma and create more damage.
To safeguard against additional trauma, the team is focused on creating a safe and welcoming environment, showing respect for the patient as a person and collaborating with patients to choose treatment priorities and options.
"Our work is very timely and needed more than ever," said Dr. Gray. "There is a great need to support and assist in healing all humanity that enters our doors."
Helping her hometown
As a teacher at Milwaukee Area Technical College, she mentored countless nurses who graduated and went on to pursue careers with Advocate Aurora Health.  To Dr. Gray, it's not only been one of the most gratifying experiences in her career, but also a way to raise up a new generation of health care workers who started out just like her.
"I value being able to serve and give back to my community as a caregiver and role model," said Dr. Gray. "I pray that change is in our future."
Click here for more stories about doctors, nurses and others working on the front lines.
Related Posts
Comments
About the Author
Matt Queen, health enews contributor, is a communication coordinator at Aurora Health Care in Milwaukee. He is a former TV sports anchor and journalist with extensive public relations experience across the health care spectrum. Outside of work, Matt enjoys watching sports (of course), cooking, gardening, golfing and spending time with his wife and two young children.