'We can do something powerful'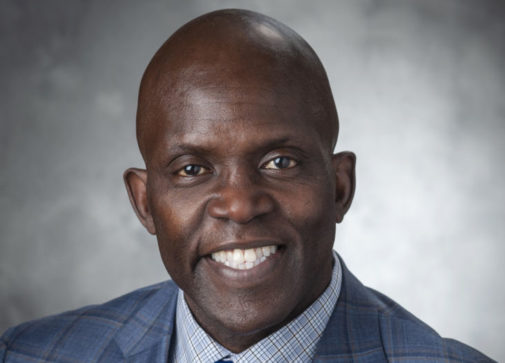 Vincent Lyles knows Milwaukee. Born and raised in the city, he's spent most of his life engaging with the community, including his role now as Advocate Aurora Health's system vice president of community relations.
"What I enjoy about working in community relations is having the chance to engage our organization in programming for our underserved communities and creating partnerships that can help bridge gaps in health care for people of color, both in Milwaukee and Chicagoland," Lyles said.
When COVID-19 hit last year, Lyles and his team shifted gears to address its needs. With fears of PPE shortages, they quickly organized to help distribute more than 1 million masks across the system.
Just a few months later, when the pandemic of racial injustice surfaced, Lyles was ready again to join his colleagues in addressing the heavy emotions they were feeling. Through a series of virtual forums, Advocate Aurora team members were able to give voice to their feelings, learn from each other and work towards finding understanding.
"The Black Lives Matter movement provided a window into the African-American experience and the Real Talk forums our organization held was one way we opened that window," Lyles said. "I helped facilitate a few of them and I saw how people were able to get things off their chest. It became a really positive learning opportunity for so many of us."
Beyond engaging team members, his work often involves securing sponsorships, working directly with community based organizations, government relations and identifying speakers of color – like finding a Black doctor who can speak to the health challenges that people within the Black community face to help establish their trust.
"Now is the time to pause and reflect on where we've come from and look forward to where we can go," said Lyles. "I can do what I can in my role, but there is so much more to be done. Like a hand, each finger has a different function, but when it comes together and moves in the same way, we can do something powerful."
Related Posts
Comments
About the Author
Latoya Campbell, health enews contributor, is a Public Affairs Coordinator at Advocate Aurora Health. She has a BS degree in Communications/Broadcast Journalism from the University of Illinois Urbana-Champaign and previously worked in digital and graphic marketing for a public library. She enjoys spending time with her family and friends, fitness activities and a good spa day.