Fighting health inequities is personal and professional for her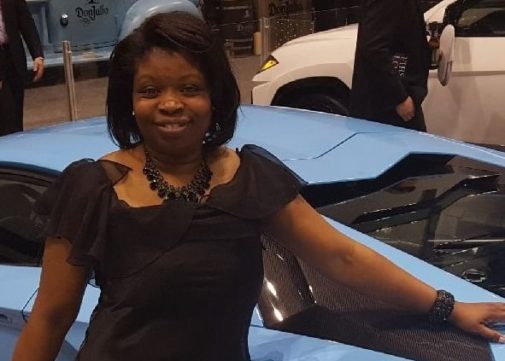 Black communities have been one of the most impacted communities with the COVID-19 pandemic. And that hits home for Jackie Rouse, who has personally and professionally witnessed the depths of health inequities.
"I remember years ago my mom was always complaining to her doctor that she wasn't feeling well, but that doctor just was not listening to her," said Rouse, regional director of community health at Advocate Aurora Health. "Because he dismissed her repeated complaints and never looked into it, she ended up dying one year later of ovarian cancer."
It was her mother's passion for helping others that drove Rouse into health care, and it was her own family's experience with health inequity that motivates the work she does to close gaps in health care for people of color.
"My role in community health is to help identify the most vulnerable communities that show the most heightened forms of disease or lack of access to resources," Rouse said. "Because communities of color are impacted most by health inequity, we provide workforce development programs and food pantries to help combat common health challenges impacting the Black community like diabetes and hypertension."
At the height of the pandemic, Rouse led teams that organized mobile units for community COVID-19 testing in partnership with local organizations. Strategies like this have helped bridge gaps in the way health care is provided.
"The pandemic forced us to think outside the box when it comes to how we engage communities that have the highest need—like Chicago's South Side," Rouse said. "We knew that people in these vulnerable communities were not likely to go into health care facilities, so we had to go to them."
Rouse has also played an instrumental role in the Southland Rise project – a collaborative between Advocate Christ Medical Center and University of Chicago Medicine integrating violence recovery and trauma services for those living in the Southland area. Through partnership, $100,000 in grants support summer violence recovery and prevention programs.
This work has given Rouse an opportunity to honor her mother and the passion she had for helping those in need. Advocate Aurora's commitment to racial equity and providing all people the opportunity to live well gives her hope.
"Our leaders have recognized the pain that's going on in our communities and I saw the impact of that when our doctors and nurses showed solidarity by taking a knee in support of racial justice," said Rouse. "What I hope to do is continue making sure everyone is given the same level of health care regardless of race and to ensure my team members are treated fairly and equal, regardless of their differences."
Click here for more stories about doctors, nurses and others working on the front lines.
Related Posts
Comments
About the Author
Latoya Campbell, health enews contributor, is a Public Affairs Coordinator at Advocate Aurora Health. She has a BS degree in Communications/Broadcast Journalism from the University of Illinois Urbana-Champaign and previously worked in digital and graphic marketing for a public library. She enjoys spending time with her family and friends, fitness activities and a good spa day.