Two hospitals turned him down, but there was another way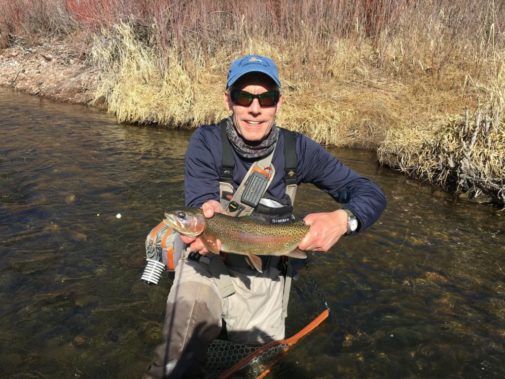 For Jim D'Ambrisi, the diagnosis was a total shock. He was healthy and active, and the only symptom he had was a dry cough that just wouldn't go away. At first, the doctor didn't think much of it, but D'Ambrisi had lost his father to cancer. He asked for a CT, which showed a large tumor in his kidney.
The surgery went well and D'Ambrisi was able to return to normal life. At his three-month follow up, a new mass was found in his lung. A piece of the kidney tumor had broken off and lodged in the blood vessels of his lower right lung.
He looked into his options. Two different doctors from regional hospitals told him the only option was to remove his entire right lung — which would have carried a lot of risk and changed his health and lifestyle forever. D'Ambrisi hoped there was another way. He talked more with his oncologist, who consulted with Aurora Health Care's tumor board.
Dr. David Demos, a cardiothoracic surgeon at Aurora St. Luke's Medical Center, thought there was another option.
"Dr. Demos was confident he could get in there and take only the lower lobe of my lung," said D'Ambrisi. "A week after the biopsy, I had the surgery. If you saw me before my surgery and now, you wouldn't know anything was different. I work out six days a week and haven't missed a beat."
Having a team of experts consulting with each other and paying close attention to D'Ambrisi's case made all the difference. At each step, the doctor he was working with recommended someone else who could help. Those recommendations led to his successful surgery and recovery.
"You have all the experts right here that you need," said D'Ambrisi. "The doctors at Aurora have a lot of experience. At the end of the day, experience is what matters."
Dr. Demos was glad to be able to help Jim. The precise removal of only part of Jim's lung meant that his quality of life is largely unchanged.
"We could offer this surgery in a minimally invasive manner when most others couldn't. That made a huge difference," said Dr. Demos.  "Jim was discharged the day after surgery."
Aurora St. Luke's Medical Center performs more robotic thoracic surgeries than almost anywhere else in the country. Dr. Demos and his team see that experience as vital to providing the best possible care for their patients.
Catching lung tumors early can make all the difference in how effective treatment options can be. Lung screening CTs can find tumors while they are small—and good candidates to be removed with minimally invasive surgery. Talk to your doctor to find out if a lung screening CT is a good option for you.
"Lung screenings reduce the risk of mortality from lung cancer by 25%," said Dr. Demos. "Screening CTs for lung cancer save lives."
Click here for more stories about doctors, nurses and others working on the front lines.
Related Posts
Comments
About the Author
Ben Hoekstra is a public affairs coordinator with Advocate Aurora Health. He previously worked in marketing and PR for various Milwaukee nonprofits and received his master's degree in Corporate Communications from Marquette University. He enjoys the outdoors, cooking, and all things Milwaukee.