These health guidelines about drinks may surprise you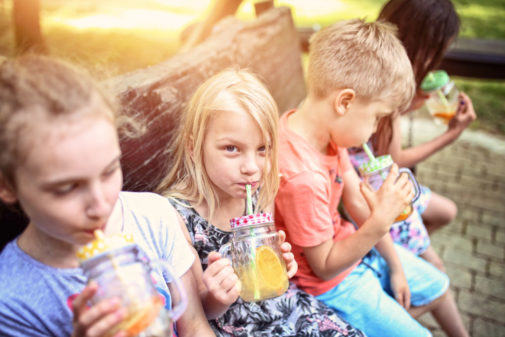 Put those juice boxes back on the shelf. Kids under 5 should be drinking water and plain, pasteurized milk.
That's according to guidelines developed by experts from the Academy of Nutrition and Dietetics, the American Academy of Pediatric Dentistry, the American Academy of Pediatrics and the American Heart Association.
The recommendations also state that non-dairy milks should not be used as a replacement for dairy milk for kids under 5 because these alternatives lack essential nutrients found in dairy milk.
"Even when these milks have extra nutrients added to them, our bodies may not absorb those nutrients as well as they can from regular milk," the guidelines state.
You may be surprised to learn the recommendations for 100% fruit juice intake among kids:
Under 1 year old: Avoid juice completely.
Age 1-3: Limit juice to no more than 1/2 cup per day.
Age 4-5: No more than 1/2–3/4 cup per day.
"Sugar consumption among all children is much higher than it should be, in general," says Dr. Ashley Colberg Sabo, a pediatrician at Advocate Children's Hospital. That's why she takes her recommendations one step further than the health organizations'. 
"I recommend parents don't give infants and toddlers any juice, as it's full of sugar and empty calories and holds very little – if any –nutritional benefit," Dr. Sabo says. "Milk and water are the only liquids these children should be drinking."
Dr. Sabo also recommends providing kids with homemade prepared fruits and vegetables as snacks instead of packaged carbohydrate-based snacks in an effort to avoid more added sugars.
Looking for a pediatrician? Find one in Illinois or find one in Wisconsin.
Read more:
Related Posts
Comments
About the Author
Holly Brenza, health enews contributor, is the public affairs coordinator at Advocate Children's Hospital. She is a graduate of the University of Illinois at Chicago. In her free time, Holly enjoys reading, watching the White Sox and Blackhawks, playing with her dog, Bear and running her cats' Instagram account, @strangefurthings.