Are you worried about your health?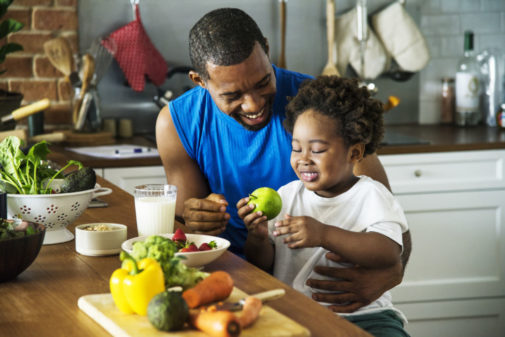 Let's be real. COVID-19 is scary. And in light of the high death rate it carries, the thought of contracting the virus is even scarier.
That doesn't mean you can ignore your risks for this country's leading causes of death – namely breast and colon cancer, heart disease and influenza – which each claimed millions of lives every year before the pandemic began.
"It's important to remember that cancer, heart disease and long-known respiratory illnesses are still prevalent during the pandemic," says Dr. Jennette Berry, a family medicine physician at Advocate South Suburban Hospital. However, there is a bright side. "Unlike with COVID-19, we do have some control over the way these known diseases can affect our health."
Eating a heart-healthy diet, getting enough sleep and taking a walk every day, can help you feel good about your overall healthy outlook, Dr. Berry says.
If that's too difficult, or if you've already mastered the three components of a healthier lifestyle, below are some additional, easier steps you can take to feel more confident in having a healthier future.
Here are four easy steps you can take for greater peace of mind about your health:
Get a flu shot: Every year, as many as 61,000 Americans die from the flu. To protect yourself against influenza, it's important to get a flu shot every year.
Check your heart health: A simple CT Heart Scan test can detect calcium deposits, called plaque, in your coronary arteries. Take this test to learn your risk for a heart attack, or if you have heart disease, when it's early enough to take proactive steps. If you live in Illinois and want to try this, click here. If you live in Wisconsin, click here.
Screen for colon cancer: Colon cancer is the second leading cause of death. Yet it's preventable and curable, if detected early. Men and women over 50 should talk to their doctor about having a colonoscopy.
Rule out breast cancer: Mammograms is the best way to find early signs of breast cancer – sometimes years before a growth is large enough to feel.  Survival rate is 100 % if caught early and has not spread outside the breast.
Related Posts
Comments
About the Author
Cassie Richardson, health enews contributor, is regional coordinator on Advocate Aurora Health's Public Affairs team. She has more than 10 years of experience in health care communications, marketing, media and public relations. Cassie is a fan of musical theater and movies. When she's not spreading the word about health and wellness advancements, she enjoys writing fiction.