Exercise can have limitless benefit to your heart health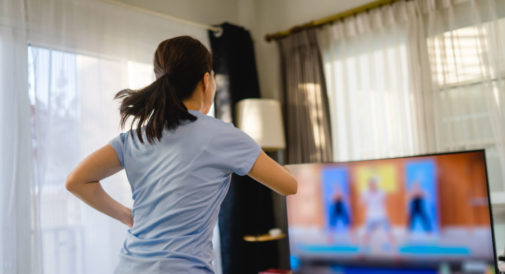 The benefits of exercise to your cardiovascular health are limitless.
That's according to a study from the researchers at the University of Oxford and published in the PLOS Medicine Journal that used movement monitors to capture the physical activity of more than 90,000 participants over the course of seven days.  When they followed up with the participants five years later, researchers found that physical activity resulted in lower risk of cardiovascular disease and those who were most active saw the greatest benefit.
"Daily exercise is critical for cardiovascular health, blood pressure control, weight loss and overall fitness," said Dr. Azmey Matarieh, a cardiologist at Advocate Sherman Hospital in Elgin. "I recommend 30 minutes of purposeful exercise every day for cardiovascular fitness. That means 30 minutes of biking, light running or walking for exercise. Whatever it may take to get your heart rate to go up."
Researchers accounted for the fact that those who performed the most physical activity were also less likely to smoke, have an unhealthy BMI or high alcohol intake. Still, they found no threshold for when the amount of exercise stopped improving cardiovascular health. Results showed both moderate and vigorous physical activity drove down instances of cardiovascular disease.
"Start off light with 15 or 20 minutes, with the goal to get to 30 minutes a day," Matarieh said. "Even if it means walking around your house. Going up and down the stairs is considered exercise if you're doing it for the purpose of exercise."
Heart disease is the leading cause of death for both men and women in the United States, accounting for one in four deaths annually. While science has long supported the link between physical activity and heart health, most previous studies have relied on questionnaires to track physical activity. The Oxford study instead relied on wrist-worn activity trackers to accurately record participants' physical activity.
Getting an activity tracker for use in your daily life could also help motivate you to stay active.
"Using some type of activity tracker gives your actionable data," Matarieh said. "For example, I have patients who tell me when they don't hit their 5,000 steps, they get up and walk around the house to hit their goal."
Want to learn more about your risk for heart disease? Take a free online quiz to learn more. 
Related Posts
Comments
About the Author
Katie Dahlstrom, health enews contributor, is a public affairs coordinator with Advocate Aurora Health. A storyteller at her core, she is a former newspaper reporter and spent nearly five years working as a public relations professional for Chicago's commuter rail agency, Metra. Outside of work, she enjoys birding, photography and spending time with her husband and dog.