More people are on special diets these days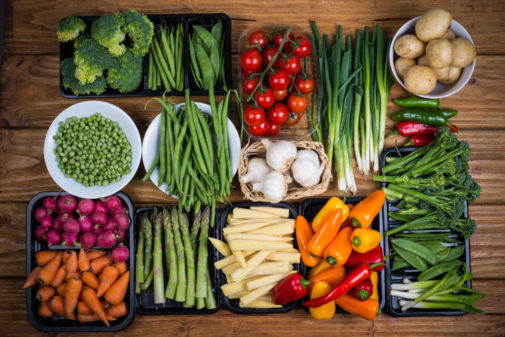 You've heard the familiar refrain before, it's time to go on a diet. Maybe you've even said it yourself a few times. (OK, more than a few times.)
As people continue to manage chronic conditions or focus on losing weight, a recent report shows that more Americans are on a special diet today than they were 10 years ago.
According to Centers for Disease Control estimates, 17% of Americans said there were dieting in 2017-18, up from 14% a decade earlier. During the same time, U.S. obesity rates rose from 34% to 42%.
Dr. Rebecca Zimmermann, a family medicine physician, Aurora Health Center in Lake Geneva, says the notion of "going on a diet" can be a daunting endeavor. She prefers to focus on lifestyle changes that are realistic and sustainable.
Realistic and sustainable are key concepts in pursuing a path toward healthier eating and a healthier lifestyle overall.
"Keto and intermittent fasting are the two diets about which I get the most inquires," explains Dr. Zimmermann. "I don't recommend the keto diet because it really isn't sustainable. Intermittent fasting can help those who struggle with grazing all day. However, I remind my patients that they still need to eat whole foods when they breakfast."
Dr. Zimmermann says her initial advice for most patients is to identify their major diet flaws, usually the sweet or salty junk foods.
"If soda is an issue, that is also first to go," she adds. "These foods need to be recharacterized as treats that are not to be consumed daily. Elimination of these empty calories can help drop some weight fairly quickly."
According to Dr. Zimmermann, the next step is to decrease consumption of milled grains such as bread, pasta, cereal and oatmeal in an effort to avoid dramatic insulin fluctuations throughout the day. This approach gives people a foundation for healthier eating that's focused on fruits, vegetables, proteins and healthy fats.
"I encourage my patients to eat as many fruits and vegetables as they like,'' says Dr. Zimmermann. "Meal prepping for the week helps you stick to the diet changes because it takes last minute bad choices out of the picture."
For those people who feel like they need some more accountability, she recommends Weight Watchers as it simplifies food decisions into a point system. She says many patients do very well on Weight Watchers because it encourages sustainable dietary changes.
Are you trying to watch your weight? Take a free online assessment to learn more about your healthy weight range.
Related Posts
Comments
About the Author
Andy Johnson, health enews contributor, is a public affairs coordinator with Advocate Aurora Health. He's been with Advocate Aurora since 2000 serving in various internal and external communication roles. He previously worked as a reporter and editor for the Journal Times and Burlington Standard Press. He enjoys kayaking, biking, and camping but most of all, spending time with his family.