"I hope to one day work beside Dr. Lopes"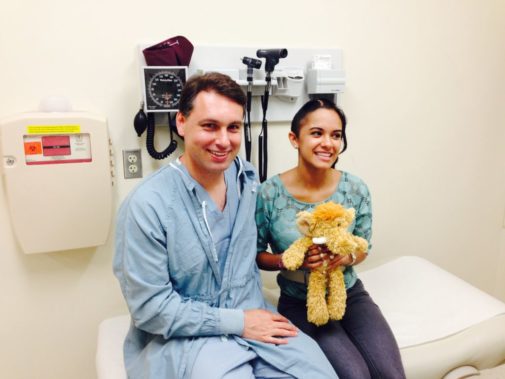 The headache was excruciating, and no amount of pain medication was helping relieve the discomfort. While waiting in the backroom for a coworker to drive her home, Rachel Castro fell out of her chair from paralysis and couldn't feel her left arm.
When paramedics arrived, they assumed Castro was experiencing a drug overdose due to her young age and good health and began administering treatment for the condition. Several hours would pass before Castro was properly diagnosed. She had a stroke at age 17.
Dr. Demetrius Lopes, neurosurgeon on call at the time, performed lifesaving surgery that lasted six hours.
"Because of the time it took to correctly diagnose Rachel, the chances of survival decreased significantly," says Dr. Lopes. "Rachel was born with an arteriovenous malformation (AVM), which is a group of blood vessels that form incorrectly. This affects less than 1 percent of the population and there are often no signs."
"After the stroke and surgery, I was very scared and confused," Castro said. "But Dr. Lopes sat down and answered all my questions. Most importantly, he explained that I needed to do physical, occupational and speech therapy to avoid falling behind."
Prior to surviving a stroke, Castro was an AP honor student, excelling in her high school courses.
"Although I pushed hard to keep the same course load, I ended up making adjustments that were appropriate, but maintained my honors in science," she says. "There was a time that I felt everything was being taken away and I was consistently told that I could not do everything I did before the stroke. By advocating for myself and with the appropriate accommodations, I was able to achieve more than anyone could have expected."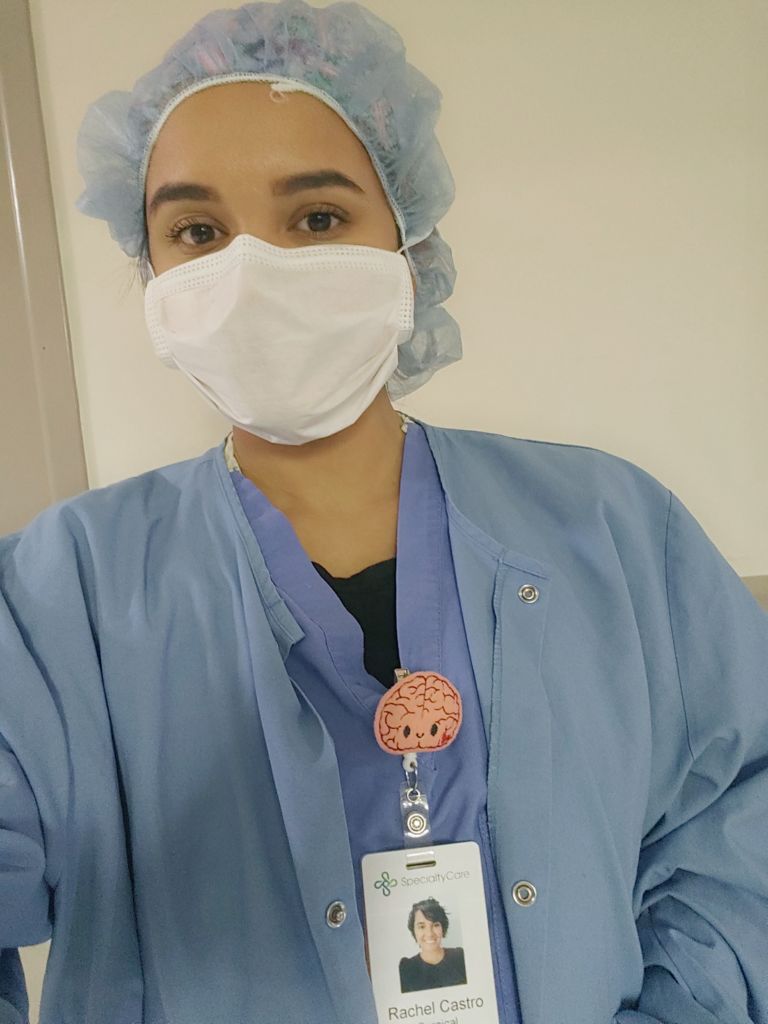 Rachel not only excelled in her high school courses, but throughout college as well. She enrolled in neuroscience, influenced by the medical team that cared for her including Dr. Lopes. She now works as a neurophysiologist at Aurora St. Luke's in Milwaukee, contracted through an agency called SpecialtyCare. Castro volunteers her time to the American Heart Association and speaks to companies and universities such as Rush Medical School and St. Francis about stroke awareness.
"One day, I hope to have the opportunity to work alongside Dr. Lopes," she says.
Take our Stroke Risk Assessment to learn about how to minimize your risk.
Related Posts
Comments
About the Author
Neda Veselinovic, health enews contributor, is a public affairs coordinator at Advocate Lutheran General Hospital. She has more than five years of public relations experience and most recently worked with clients in the travel and hospitality industries. She prefers to spend her time with a cup of coffee and a good read and always welcomes book recommendations.