How to save on your summer energy bills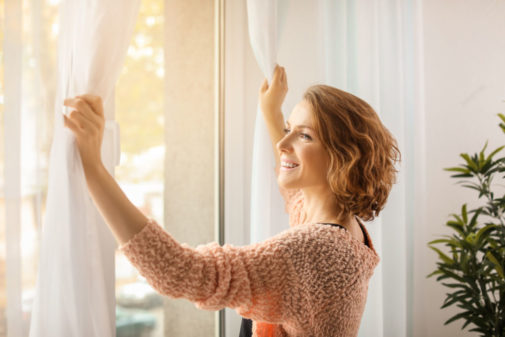 As hot summer days become more frequent, you may be tempted to crank the air conditioning in your home and throw energy conservation to the wind. However, there are easy ways to reduce your energy use and keep your power bills down without sacrificing comfort.
"Energy conservation is easier than people think," said Travis Hawks, sustainability specialist with Advocate Aurora Health. "And there are personal benefits, like saving money, as well global benefits, like combating climate change and reducing the number of pollutants released into the air."
Fossil fuels provide most of the energy in the Midwest, Hawks said, and coal and gas-powered plants emit harmful pollutants in the atmosphere such as mercury; sulfur dioxide, which contributes to acid rain; and particulate matter air which contribute to coronary heart disease, lunch cancer, asthma, and developmental conditions.
"These powerplants and their waste products create environmental justice issues because they're often located in low-income communities," Hawks said. "They're also a huge source of greenhouse gases that contribute to climate change. Mining and fracking practices also directly contribute to environmental degradation and often pollute groundwater."
Contrary to popular belief, conserving energy in the summer doesn't mean you have to suffer in the heat. Hawks shared some easy ways to stay cool, save money and conserve energy this summer:
Set your thermostat no lower than 74 degrees in the summer
Take advantage of cooler evenings by opening windows to allow a breeze
Turn off lights when they're not in use and open blinds to allow natural light or switch to LED bulbs that use less electricity
If you have windows that face the sun, close the curtains or blinds to prevent the sun from heating up your house
Drink a cool glass of water
Put your computer in power saving mode when you're using it and turn it off when you're done for the day
Turn off your monitors if you plan on being away for more than half an hour
Turn off and unplug appliances like coffee makers, microwaves and cell phone chargers
"There are always ways to conserve energy, whether it is simply turning off a light you don't need or something more involved like replacing old windows," Hawks said. "Every little bit helps in our continued work in helping people live healthier lives."
For those looking to join in on a group effort, Hawks points to Energy Hours Thursday, which occurs on June 24 from 12:30 p.m. to 2:30 p.m. Advocate Aurora Health will be putting into practice some energy-saving measures during that time.
Do you want to learn about more ways to be sustainable? Click here.
Related Posts
Comments
About the Author