This dangerous place is lacking adult supervision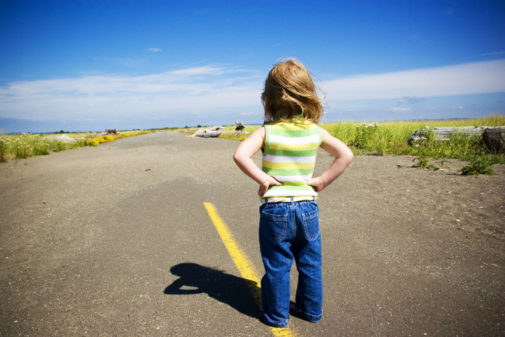 There's no doubt parking lots can be dangerous places for adults and children alike. Now, researchers are calling for increased supervision and potentially mandated behavioral guidelines when it comes to kids in parking lots.
In a recent study published in the Journal of Safety Research, researchers observed 124 children between the ages of 2-10 years old as they navigated a parking lot and headed toward a recreation center. The results were troubling: nearly 70% of the children were unsupervised during at least one point of their walk through the parking lot.
What's worse: About 90% of the kids were out of arm's reach of an adult.
"Children are spontaneous, easily excitable and always curious," says Alix McNulty, injury prevention coordinator at Advocate Children's Hospital. "When they want to move, they don't think twice. They just go!"
McNulty says the younger kids are, the less likely they are to be aware of potential dangers, especially in a parking lot.
"Most parents of new walkers and toddlers can attest to the independence their children try to exert. They have learned a new skill (walking, running, etc.)," she says. "Time to show off to mom and dad!"
McNulty stresses the importance of keeping kids close by when walking in a crowded and busy place like a parking lot or mall.
"Start teaching children early on the importance of pedestrian safety in parking lots, near streets or in any area where there are moving vehicles or bicycles. It only takes one second, a quick distraction or a turn of the head for a child to bolt off."
Related Posts
Comments
About the Author
Holly Brenza, health enews contributor, is the public affairs coordinator at Advocate Children's Hospital. She is a graduate of the University of Illinois at Chicago. In her free time, Holly enjoys reading, watching the White Sox and Blackhawks, playing with her dog, Bear and running her cats' Instagram account, @strangefurthings.