The winter is long. Here's how to cope.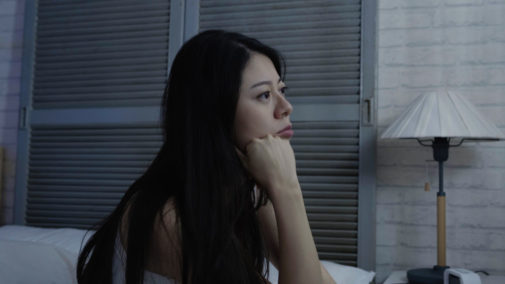 Sometimes, it feels like the winter will never end. For some people, it's a time when seasonal affective disorder (SAD) may set in.
SAD is when episodes of major depression, mania, or hypomania regularly occur during particular seasons. The most prevalent form of SAD is winter depression, usually beginning in the fall or winter, though people can also experience a spring-summer onset.
"Seasonal depression can be caused by more than just the lack of light in the winter months. The two main causes are stress and a biological predisposition," says Dr. Samantha Jain with Advocate Medical Group in Frankfort, IL.
Unfortunately, with pandemic surging, many people are under more stress than normal, and SAD symptoms could be likely be worse this year.
"COVID is already triggering those with depression or SAD due to the anxiety of the uncertainty and dangers of the virus," Dr. Jain says. "This stress is not just from the virus itself, but the impact of it, such as limited social interaction, lack of routine, unemployment, the political climate, finances, etc. I anticipate there will also be those who experience SAD symptoms for the first time especially since people are more isolated."
Below are answers to the most commonly asked questions about SAD, including how to help manage symptoms
What are the symptoms of SAD? 
Fall-winter: Symptoms of this include increased sleep, increased appetite, carbohydrate cravings, and weight gain.
Spring-summer:  Symptoms usually include insomnia, and decreased sleep, as well as decreased appetite, agitation, and weight loss.
Other typical signs for both include those of depression including low energy, difficulty concentrating, feelings of guilt and hopeless.
Who is most likely to experience SAD?
About 4 to 6 percent of people may have winter depression. Another 10 to 20 percent may have mild SAD.
The most affected patients for SAD are women. Women are about four times more likely to develop SAD than men. They make up between 60% and 90% of those who suffer from the winter blues or summer anxiety.
Although some children and teenagers get SAD, it usually doesn't start in people younger than age 20.
How can people cope with SAD? 
First and foremost, talk to your physician. If you are diagnosed with SAD, your doctor can talk to you about specific treatments, medications and therapies.
If you are already on medication, ensure you have enough supply.
Create an exercise plan that allows you to work out safely indoors at home.
Become aware of your triggers
Consider light therapy – increase light exposure and get outside when you can, even if it's cold
Have a strong support system and interact with them virtually
Observe self care. Eat healthy, get a good night sleep, exercise regularly, etc.
Are you trying to find a doctor? Look here if you live in Illinois. Look here if you live in Wisconsin.
Read more:
Related Posts
Comments
About the Author
Amy Eiduke, health enews contributor, is a public affairs manager at Advocate Aurora Health. She has nearly 20 years of communications, marketing and foundation experience and has worked with a variety of industries including real estate, insurance and consulting. She likes to spend her time volunteering with Special Spaces creating dream bedrooms for children with cancer.