How genetic testing for cancer can impact your survival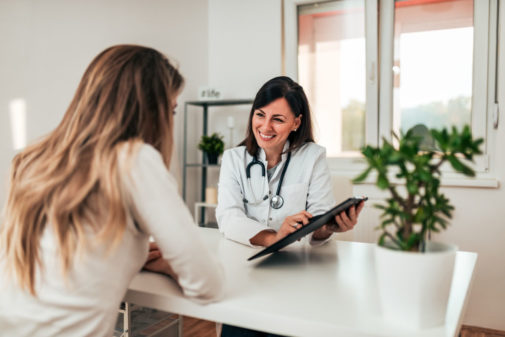 The knowledge and capabilities of genetic testing have expanded in the last decade, offering a more comprehensive assessment of a patient's risk of developing breast and other cancers.
With the rise of telehealth, particularly during the COVID-19 pandemic, experts say access to genetic counseling has also increased, reaching a broader scope of patients than ever before.
"Getting that genetic test can literally change their survival," said Dr. Heidi Memmel, a breast surgeon at Advocate Lutheran General Hospital in Park Ridge.
Patients are often referred for genetic counseling after a cancer diagnosis to help pinpoint or rule out a hereditary cause and determine the most appropriate course of treatment. But providers are hoping to raise awareness about genetic services for other at-risk individuals – such as those with a strong family history – in hopes of detecting the cancer early, or even preventing it altogether.
For women with a BRCA1 mutation, whose risk of developing breast cancer is high, doctors typically recommend a bilateral mastectomy, or the removal of both breasts, to improve their long-term survival, Memmel said. Carriers also have a high risk of ovarian cancer, she said, in which case they could also undergo an oophorectomy.
Other gene mutation carriers can take medications to help to reduce their chances of developing cancer, sometimes by 50-70%.
"It's something we can be very proactive about," said Ellen Totten, a genetic counselor at Lutheran General Hospital. "We can lower a person's risk of cancer to below the general population risk or make sure we're recommending the correct surveillance so it's detected at a very early, treatable stage."
Genetic tests offer insight into far more conditions than breast and ovarian cancers. Though BRCA1 and BRCA2 are the genes most commonly known by the general public, Totten said, multi-gene panel testing, sometimes of more than 80 genes, is now standard of care.
"We might find something that we weren't expecting," she said. "We're giving patients a full genetic cancer risk assessment, and we don't want to miss anything."
As a critical piece of Advocate Aurora Health's multidisciplinary oncology team, licensed cancer genetic counselors provide pre-test counseling, which includes gathering a medical and family history and walking a patient through the genetic testing options available to them. They also offer post-test counseling, which entails interpreting and explaining the test results and providing cancer surveillance recommendations.
And yet there's a national shortage of experts within the sub-specialized field, Memmel and Totten said, pointing to several area hospitals that rely on Lutheran General's genetics department for such services.
The recent boom of telehealth appointments has helped immensely, they said, allowing genetic counselors to more conveniently walk patients through the testing process.
Rather than take time off work to travel to the genetics office, patients can schedule the consultation via phone or video, and then get their blood drawn at a lab closer to home, Memmel said. Some companies even offer at-home saliva tests that can be mailed to the lab.
The virtual services allow genetic counselors to reach underserved populations, people who live in remote areas or have transportation issues, working individuals and parents with busy schedules, and a slew of other patients in need of a more convenient option.
"Telegenetics has improved the access to care without compromising the quality of care," Totten said. "The fact that patients are able to access such a sub-specialized field from their home through an Advocate community hospital is such an amazing thing to be a part of. If we can make things a bit easier or more convenient or safer for them, that's the priority."
October is Breast Cancer Awareness Month, and now more than ever is an important time to talk and learn about prevention. Take a breast health assessment or schedule a mammogram.
Related Posts
Comments
About the Author
Lauren Rohr is a public affairs coordinator with Advocate Aurora Health. She studied journalism at the University of Illinois at Urbana-Champaign and spent the last several years working as a news reporter covering public health, local government, politics, education and all facets of life in the Chicago suburbs. In her free time, she enjoys reading, baking, staying active and cheering on her favorite sports teams, especially the Chicago Blackhawks and the Fighting Illini.