What's a good exercise to burn fat?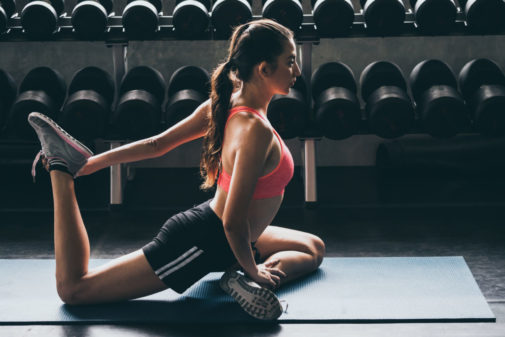 Every day, there seems to be a new workout trend that promises to put you in the best shape of your life. This growing list of workout options can add to your feelings of being overwhelmed as you try to manage all the other demands of your time and energy.
How often should you work out? For how long? At what intensity?
A study published in the British Journal of Sports Medicine may provide some clarity. The study compared the fat-burning effectiveness of high-intensity interval training (HIIT) and moderate-intensity continuous training (MOD). It found that while both types of training reduce body fat percentage, interval training may burn more fat in less time.
"This is an interesting analysis that poses the age-old question: 'How do we get the most bang for our buck during workouts?'" says Kelly Schneider, a physical therapist specializing in sports health at Aurora Health Care. "This study will tell you that both longer bouts of moderate-intensity exercise and shorter bouts of higher-intensity exercise provide positive health benefits, but potentially HIIT does this to a greater extent when it comes to fat loss."
What is high-intensity interval training?
High-intensity interval training is where you work, then rest, then work again. HIIT workouts are performed at 90-95% of your maximum heart rate and should be performed at such a high level that the activity cannot be sustained for a long period of time.
For example, if you were on a treadmill, you would perform a 30-second interval of 90-95% of your maximum heart rate, followed by a 30-second interval at a slower pace. You would repeat this on-and-off pattern for 10 minutes. This HIIT workout is the equivalent of a 30-minute steady workout performed at 75% of your maximum heart rate.
How do you make your own HIIT workout?
You can choose a high-intensity exercise, like sprinting or cycling. Start with a good warm-up, then do about 30 seconds of your exercise "all-out", and then recover for 30-60 seconds. Repeat that pattern for about 10-20 minutes, depending on your fitness level. If you're a beginner to HIIT, going all out is not recommended, but you can easily start with lower intensity and work your way up.
While this knowledge is helpful, says Schneider, it doesn't replace a key part in any workout: enjoyment.
"If one does not have some level of enjoyment in the type of exercise being performed, the likelihood of compliance and longevity with the program is poor," Schneider says. "Whether you enjoy sprint intervals on the treadmill or taking long walks outside, the point is to find something you like and will stick with."
Important note: If you haven't exercised regularly in a while, you may generally start exercising at a light-to-moderate level without seeing your doctor and gradually increase your activity. If you have any chronic diseases or conditions, always check with your doctor before you start an exercise program.
Are you trying to watch your weight. Take a free online quiz to learn more about your healthy weight range.
Related Posts
Comments
About the Author
health enews staff is a group of experienced writers from our Advocate Aurora Health sites, which also includes freelance or intern writers.