Pediatrician provides caring support for LGBTQ teens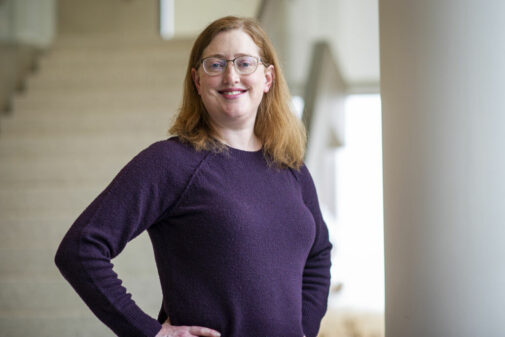 Dr. Jennifer Nelson, a pediatrician in Pleasant Prairie, Wis, hopes to lay the foundation for a lifetime of health for her patients. That's why she strives to meet her teenage patients where they are, to effectively guide them in their health journey.
"To understand and advise patients, it is important to meet them where they are—everyone is different, so being open and willing to understand where they are coming from is key," she said.
As a member of the Advocate Aurora LGBTQ Advisory Council, she makes sure that LGBTQ perspectives are included. She offers these tips for patients and parents to do the same:
1. Have open conversations. Dr. Nelson has evolved her practice to spend more time and have deeper conversations in consultation, starting with standard questions about pronoun preference and gender identity. "I can't wait for patients to bring it up," she said. "I have some patients who are comfortable with their gender identity, others are frustrated and struggling. We need to be candid and supportive in all situations."
2. Address known risks. Recognize that LGBTQ populations have an increased likelihood to experience health disparities in mental health and substance use — and that includes teenagers. "We have an opportunity as pediatricians to address these issues and provide guidance and support at this early life stage. Pediatricians should be aware if issues are developing."
3. Be alert to psychological struggles. In Dr. Nelson's experience, LGBTQ youth are resilient and can emerge from their teen years as healthy adults. However, if they experience stigma from homophobia and heterosexism, it can lead to psychological distress. "I routinely screen for depression when conducting physicals for patients age 12 and up, especially when patients or parents mention changes in sleep habits or increased anxiety levels."
4. Counsel on the spot. Dr. Nelson will conduct counseling right in her office or in a virtual session. "Being able to do it all in one place with a trusted physician can help remove a barrier to the patient getting help. I can prescribe medications if needed and I'll refer to a pediatrician psychiatrist in more complex cases."
5. Health care is a safe place. It is not uncommon for adult members of the LGBTQ community to avoid the health care system all together. "I want my young patients to learn that their doctor's office is a safe place where they are welcomed and supported. If established now, that trust can last a lifetime."
Dr. Nelson is pleased with helpful LGBTQ advisory support and resources from the American Academy of Pediatrics and operational support from health information technologies. She's grateful for the progress being made at Advocate Aurora to embrace diversity and be in lock-step with an individual's personal choices.
"Recently I had a patient who told me how surprised he was when he presented at our ER and they used his preferred name, because it was in his record. He was so relieved that he didn't have to correct them, which led to a more positive experience. This demonstrates the value of our integrated system, and how a patient is more likely to be open and comfortable when these barriers are lifted," she said.
"I want everyone to know that Advocate Aurora is very LGBTQ friendly. People need to know this is a safe and supportive place to come for care."
Visit our DE&I webpage to learn more about Advocate Aurora Health's commitment to LGBTQ Health.
Related Posts
Comments
About the Author
Annette Guye-Kordus is a public affairs coordinator with Advocate Health Care and Aurora Health Care.