Is laparoscopic surgery right for you?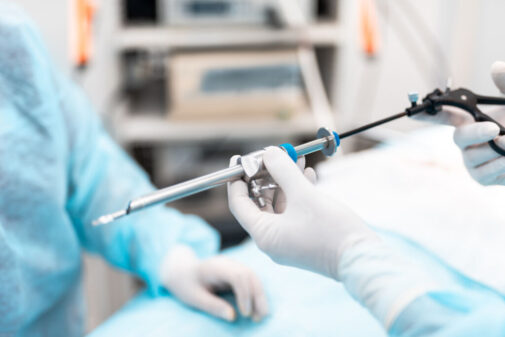 In the world of medicine, change is inevitable. Expanding technology and furthering surgical skills continue to create more opportunities for minimally invasive surgeries.
One of those procedures includes laparoscopic surgery. The minimally invasive procedure is used to access the abdominal and pelvic area. The procedure has increased in popularity over the past few decades due to technological innovations and has become a great option for many.
Dr. Andrea Silver, an Advocate Medical Group physician in Aurora, Ill., specializing in general surgery, answers some general questions about the procedure:
How does laparoscopic surgery work?
Dr. Silver says laparoscopic surgery typically uses small ports and a camera to access the abdomen. The abdomen is then inflated with gas so the surgeon can visualize abdominal structures and manipulate them with small instruments. More of the abdomen can be seen through a small incision by turning the camera in different directions.
How does the procedure compare to other surgeries?
Laparoscopic surgery uses smaller incisions than traditional open surgery. However, open surgery may still be appropriate for certain operations where surgeons can directly feel lesions or tumors and navigate through obscure anatomy, Dr. Silver explains.
Laparoscopic surgery is similar to robotic surgery in that there are small incisions and instruments. The differences include that the surgeon is at the bedside during laparoscopic surgery — directly controlling the instruments, Dr. Silver says. In robotic surgery, the surgeon is at a console in the operating room, controlling instruments remotely. Robotic surgery has an advantage over laparoscopy since the instruments can accomplish finer manipulation of tissues due to their wristed nature. 
When is laparoscopic surgery typically performed?
The procedure is commonly used for cholecystectomies, or removal of the gallbladder, appendectomy, hernias, and colectomies, or removal of part of the colon. It can also be used to place catheters and perform stomach, small bowel operations and splenectomies, Dr. Silver expresses.
Why should you consider a laparoscopic procedure?
Some of the benefits include smaller incisions, a quicker recovery and less risk of forming postoperative hernias. The technique also allows for a more thorough view of the abdomen.
"Each approach; open, laparoscopic, or robotic; has advantages in specific disease processes," Dr. Silver says. "You and your surgeon will have a discussion to determine the best approach for your medical condition."
Are you trying to find a doctor? Look here if you live in Illinois. Look here if you live in Wisconsin.
Related Posts
Comments
About the Author