This is more deadly than pediatric cancer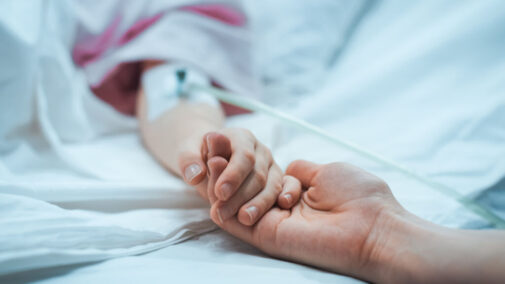 Most often caused by an infection in the body, sepsis is the immune system's extreme and often deadly response to infection. The body kicks into overdrive to combat the infection and damages organs and tissues. More than 75,000 children develop sepsis in the U.S. each year, according to the Sepsis Alliance, and of those, nearly 7,000 do not survive, making sepsis more deadly than pediatric cancer.
"Sepsis in children needs quick action," explains Dr. Emily Dawson, a pediatric emergency medicine and critical care physician at Advocate Children's Hospital. "In most cases, family members are the first to notice their child doesn't seem right."
Dr. Dawson says signs of sepsis can include:
A fever of 101.5 or higher
Shortness of breath or rapid breathing; elevated heart rate
Vomiting
Diarrhea
Extreme pain or physical discomfort
Disorientation, irritability or confusion
Sleepiness or difficulty waking
Sepsis can affect anyone, but is more likely to occur in children who have had recent surgery, are in the hospital, have a weakened immune system, or have an infection or open wound.
Many people may be surprised to learn that sepsis can leave children and adults with long-term deficits, including changes in cognitive skills and poor concentration.
Another potentially surprising fact – the average length of hospital stay for sepsis is 31.5 days, almost eight times longer than the average stay for other childhood conditions.
"Sepsis a serious medical emergency, and getting help quickly is critical. Every hour matters," says Dr. Dawson. "While early symptoms of sepsis may not look like an emergency, you know your child best. If you are concerned, call their doctor immediately. Don't hesitate to tell them you believe your child may have sepsis. Trust your gut."
Are you trying to find a doctor? Look here if you live in Illinois. Look here if you live in Wisconsin. 
Related Posts
Comments
About the Author
Holly Brenza, health enews contributor, is a public affairs coordinator on the content team at Advocate Health Care and Aurora Health Care. She is a graduate of the University of Illinois at Chicago. In her free time, Holly enjoys reading, watching the White Sox and Blackhawks, playing with her dog, Bear and running her cats' Instagram account, @strangefurthings.